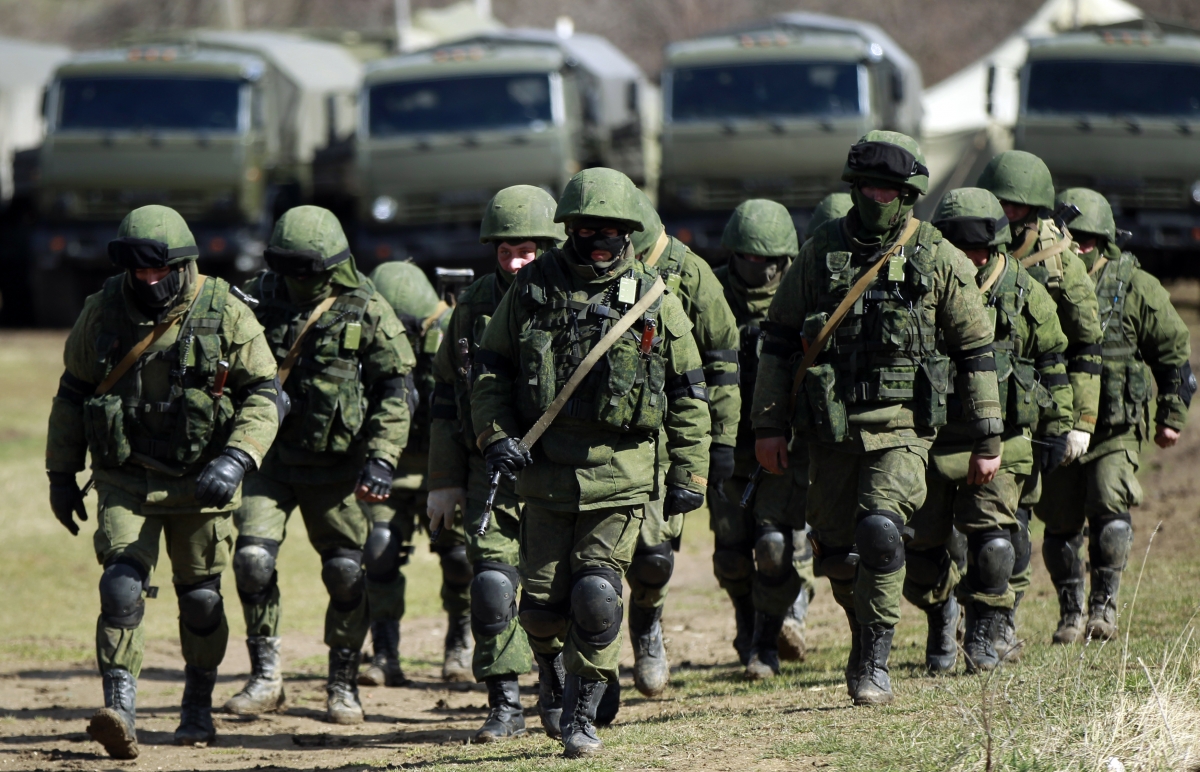 So-called "little green men" (the Russian occupation troops comprised of special forces who removed insignia, wear face masks to prevent identification and call themselves a "Crimean self-defense force") surround a Ukrainian military base in Perevalne, Crimea, during the Russian annexation of the peninsula in February-March 2014. 
Vladimir Putin based his invasion and annexation of Ukraine's Crimea on the notion that Soviet leader Nikita Khrushchev illegally handed over the peninsula from the Russian SFSR to the Ukrainian SSR in 1954 and that all the current Russian leader has been doing is rectifying that historical injustice.
That argument repeated over and over again by Russian media has played a key role in the "Crimea is Ours" movement among Russians; and its potency makes a report this week about another Khrushchevian action, this time involving handing over Russian territory to Belarus in 1964 potentially important.
Shortly before he was ousted from power in that year, Khrushchev agreed to transfer seven villages from Russia to Belarus. The action was so late during his rule that it took final form only after he was gone, when Anastas Mikoyan signed the decree on November 17, 1964.
The Charter97 portal embeds a seven-minute television program produced by the Belarusian Service of Radio Liberty about the residents of these seven isolated and impoverished villages, some of whom have changed their national identity with the change in borders and others of whom have not.
On the one hand, such transfers of territory among republics of the Soviet Union were no rarity in Soviet times: they happened more than 200 times with lines shifting to reflect economic and political needs. (For a listing of the more important of these, see my "Can Republic Borders Be Changed?" RFE/RL Report on the USSR, September 28, 1990.)
But on the other hand, given the increasing salience of borders in Russian thinking and Putin's willingness to exploit perceived slights against Russia by Soviet leaders like Khrushchev, any such attention raises the possibility that these seven villages could be a flashpoint in Russian-Belarusian relations – and even a Belarusian variant of Crimea.
---
Related:
Tags: Anti-government protests in Belarus, Belarus, International, Putin, Putin regime, Russia, Russian aggression, Russian military threat