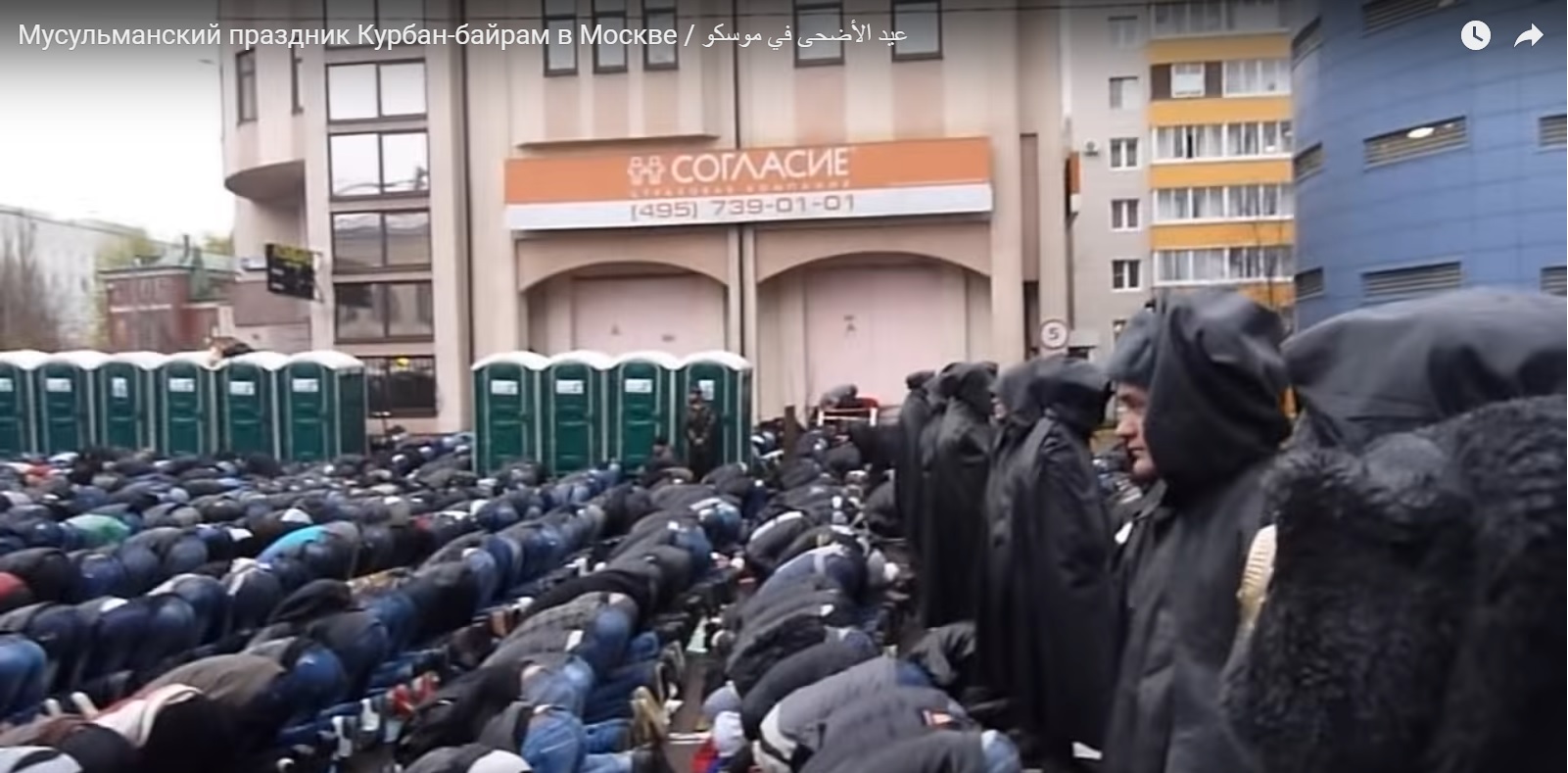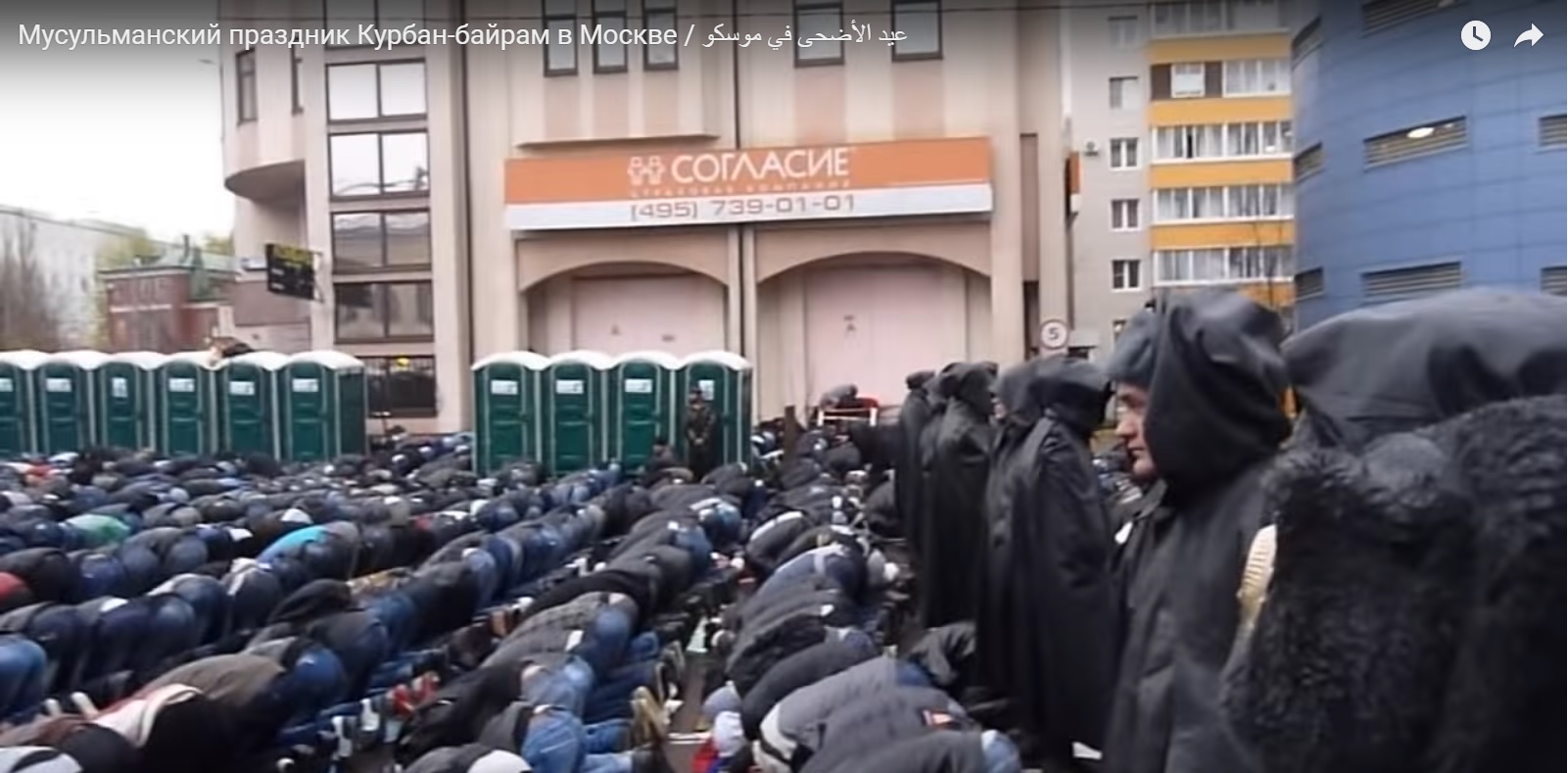 A collective prayer during the Kurban Bayramı Muslim festival in Moscow. Due to the dire shortage of mosques in the city, the faithful pray under the rain in the street while Russian policemen in black rain coats watch over them. (Image: video capture) 
Last week, Muslim morals police began patrolling the streets of Moscow to warn the faithful against violating the norms of their religion, just one of the ways in which "Islam is changing Russia" rapidly and radically.
In an essay for Warsaw's Dzennik newspaper, Michał Potocki catalogues this and other ways in which Islam is now transforming the Russian Federation in profound and unexpected ways (in Russian at inosmi.ru).
Among his findings:
There are now three million Muslims in the Russian capital – one in every four of its residents, even though the Russian government continues to insist that there are fewer than 300,000 and allows only four mosques to function in the city proper.
Moscow's Muslims commit far fewer crimes per capita than other residents do. They form 25 percent of the population but make up only three percent of the police lists.
Seven of Russia's non-Russian republics – Ingushetia, Chechnya, Daghestan, Kabardino-Balkaria and Karachayevo-Cherkessia – have Muslim majorities, and two others Bashkortostan and Tatarstan are approaching that figure.
Muslim nationalities are growing 60 to 90 times faster than the all-Russian average, with Chechens increasing by 1.82 percent a year, for example, while the all-Russian figure is only 0.02 percent.
In short, Russia is becoming an ever more Muslim country, something that has profound consequences not only for its domestic organization but also for its involvement in other parts of the Muslim world.
---
Related:
Tags: Bashkortostan, Daghestan, ethnic Russian Muslims, Ichkeriya/Ichkeria/Chechnya, Ingushetia, International, Islamization of Russia, Kabardino-Balkaria, Karachayevo-Cherkessia, Russia, Russian Muslims, Tatarstan