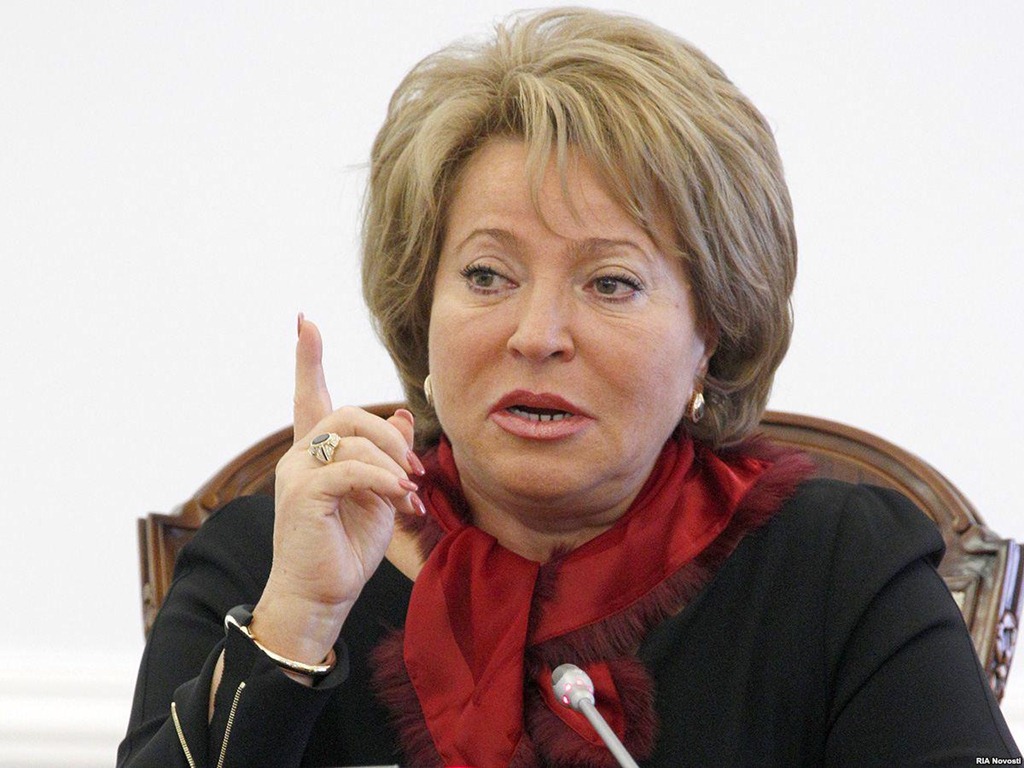 Valentina Matviyenko, Speaker of Russia's Federation Council (Image: nahnews.org) 
In 1900, one in every seven people on earth spoke Russian; now only one in 50 does, a decline that is mirrored within Russia itself, according to Federation Council Speaker Valentina Matviyenko, who says that "in a number of regions, as many as 10 percent of residents do not speak Russian."
Given the centrality of the Russian language in Vladimir Putin's conception of his "Russian world," those statements made on Thursday at a session of the organizational committee for the Third International Livadia Forum are striking.
They are completely at odds with the Kremlin's oft-made claim that everyone in Russia knows Russian and that therefore supporting other languages may be an expensive luxury, and to the extent Moscow has the resources to do so, they may represent the start of a new push to promote Russian abroad and among non-Russians in the Russian Federation.
But if Russian is doing badly in Russia, that does not mean that non-Russian languages are doing well as three reports this week make clear.
First, a survey of the numerically small peoples of the North found that 70 percent or more of them no longer speak their native language, although some have shifted to other non-Russian languages than to Russian.
Second, there are serious shortages of non-Russian language instructors in many republics. In North Ossetia, for example, there is no one to fill 27 percent of the existing teaching slots in Ossetian, a shortage that means ever fewer Ossetians will have a chance to learn and retain their native language.
And third, Karelian leaders continued their campaign to have Karelian declared the state language of the Republic of Karelia. At present, that is the only non-Russian republic in the Russian Federation in which the titular nationality language does not have official status.
Experts at the Institute of Language, Literature and History of the Karelian Scientific Center of the Russian Academy of Sciences sent an appeal to the republic legislative assembly pointing on that in their view, Karelian has "all the necessary qualities to be granted the status of a state language."
---
Related:
Tags: International, Language policy, Language politics, minority languages, Russia, Russian language, Russianization of minority languages