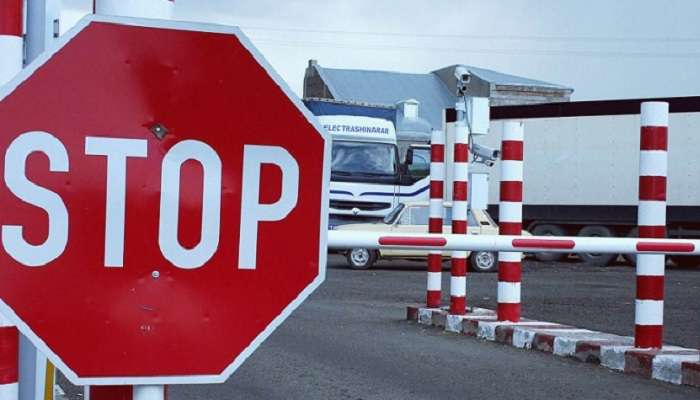 On 28 February, the Belarusian Minister of Interior Igor Shunevych revealed that 1.7 million people are on the joint Belarusia-Russia blacklist preventing them from entering the territory, tut.by reported. 1.5 million were blacklisted by Russia, and 300,000 are Ukrainians.
He told this at a press conference while answering a question regarding the detainment of prominent Ukrainian writer Serhiy Zhadan, who was detained in Minsk in the night of 11 February, together with Ukrainian journalist Vitaliy Syzov.
"We are obliged to locate such citizens and detain them. And we detained him, because the police works well. And it happened during the night, because the information came during the night that a person connected to terrorism is on the territory of Belarus. We couldn't wait till the morning," Shunevych declared. 
It became known during the night that he was banned from entering Russia in 2015 with the formula "for terrorist activities."
As Belarus and Russia constitute a supranational "Union State" with an open border, this means that the ban spreads to Belarus. In 2015, Belarus and Russia ratified an agreement to exchange and unite their blacklists, each of which is created independently. Though, according to Aleksey Bigun, Head of Citizenship and Migration Ministry of Internal Affairs of Belarus, Belarus has the right to "individually" allow entry to people that Russia banned.

Zhadan spent the night in the police station with a stamp in his passport banning entry to Belarus. A day later, after a public outcry, the ban was lifted.
Belarus officials later said that Zhadan's detainment was a technical mistake, explaining that the Ukrainian writer's name is transcribed differently in the passport and blacklist.
Ukrainian journalist Vitalii Portnikov sees the incident as proof that the names were added after the men crossed the border with Belarus, meaning that Russia's KGB is active in monitoring border data and filtering out "undesirable" persons:
"This means that Belarus remains under the careful surveillance of Russian special services. And that everyone who arrives in the country can expect to attract the attention of FSB agents, who are literally overflowing Minsk. And, naturally, the attention of their  Belarusian partners, many of whom are Moscow informants," he wrote.
Tags: Archive, Belarus, FSB (Russia's Federal Security Service), Russia, Russian special services, visa