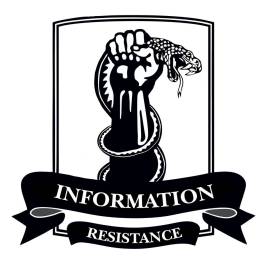 Brothers and sisters!
Here's the Summary for August 7, 2014 (for previous summary, please see Summary for August 6).
The bad news:
1. Talks about the possible introduction of Putin's troops into Ukraine began to reach a panic level. Today, I even got phone calls from the people in Kyiv–who kept asking, is it time to move the family out?
Let's understand that the threat of an open Russian invasion has already existed to some degree of probability for five consecutive months without interruption. Currently, the most likely format [of invasion], as you know, is aggression under the guise of a "peacekeeping operation."
Moscow has accumulated enough forces and means near the border for this operation, aimed at taking control of Donbas. But, we do not see a set of Russian troops with the help of whom [Russia] could target something other than Luhansk and Donetsk Oblasts (or more precisely, the parts of them now controlled by terrorists), and attempt to invade Kherson Oblast from Crimea (although this option is highly disadvantageous from the military point of view, because it can be easily disrupted).
Our military leadership is convinced that the army can protect the Donbas, and Kherson to Odesa, from Russian invaders. And that everyone else can sleep completely easy. At least for now.
2. Terrorists shot down an ATO forces Mi-8 ambulance helicopter, which was flying to pick up the wounded under an agreement with the freak-insurgents. Also, as reported by the ATO headquarters (we are currently verifying this information), the terrorists downed a Ukrainian MiG-29 fighter jet over Yenakijeve [Donetsk Oblast]–according to preliminary data, this was done from the "Buk" SAM [surface to air missile].
No comment [on this occurrence]. I only regret that we don't have public executions for Putin's bastards.
3. The Kostopil police department in the Ministry of Internal Affairs of Ukraine at Rivne Oblast began an investigation into the installation of a tombstone depicting Russian President Vladimir Putin. The criminal proceeding has been initiated in accordance with Art. 296 of the Criminal Code of Ukraine (hooliganism).
Earlier, the local organization of the "Right Sector" party held an action, "Putin's Funeral." They installed a tombstone with his image at the entrance to Kostopil from the direction of Rivne. On the monument are the following dates: 07.10.1952 – 05.09.
It is not clear what angered the police so much–since Putin's date of death has not been specified, no one wished him ill. We don't incarcerate the old ladies who are preparing for death. Or do Kostopil policemen believe in the immortality of the Russian president?
Once again, hooliganism by definition is an anti-social act, a flagrant violation of public order. And if the public rejoices and has fun from the act, and generally supports it in every way–then what is hooliganism? This is a show. Russians have been putting on a show for decades with a perfectly real corpse in the mausoleum on Red Square–and nothing's happened. No criminal cases have been initiated [there].
read more
Dmitry Tymchuk, Coordinator, Information Resistance
Translated and edited by Voices of Ukraine
Tags: Archive, Donbas war (2014-present)