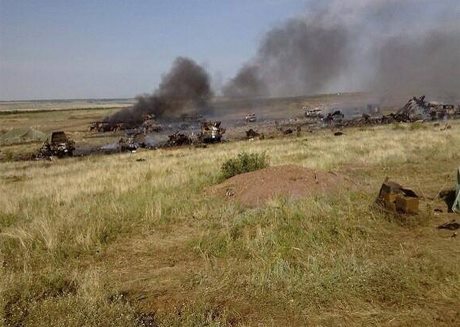 Wounded soldiers, who took part in ATO operations and were transported to the Kyiv Central Military Clinical Hospital of the Ministry of Defense of Ukraine, need our help.
Volonterska Sotnya (Volunteer Hundred) has reported these events on its Facebook page.
"It's an extremely difficult day!!! A new medical convoy has arrived at the Central Hospital… Very many seriously wounded … Needs: wheelchairs, bedsore mattresses, orthopedic pillows and bed linen! The list of essential drugs will be provided in the evening.
DELIVERY POINTS: Dispatch Points or Volunteer Pharmacy – entrance to the hospital by Laboratorny Alley to end of the dead-end street up to the barrier, immediately to the right. Work regimen: from 10.00 to 20.00 (statement from Voluntary Hundred FB page)
In addition, the organization appeals to all concerned and aware people who can help raise funds for medicine required for soldiers wounded during ATO operations.
HELP FOR THE WOUNDED AND MEDECINE FOR THE SOLDIERS IN ATO ZONE: PryvatBank 5168 7420 1680 3284, Natalia Voronkova
PayPal: volonteers.hundred @ gmail.com.
THANK YOU! (Volunteer Hundred)
translated by Christine Chraibi
Source: http://kievnews.glavcom.ua/news/27682.html
Tags: Archive, Help, Help Ukraine