Litigations between Kyiv and Moscow are expected to drag on for many years. Experts believe that Russia will refuse to pay compensation, but the decisions pronounced by international courts may highlight and consolidate Russia's status as an aggressor and occupying country. After the annexation of Crimea and occupation of the Donbas, Ukraine filed several complaints to international judicial institutions on Russia's violation of human rights in the occupied territories.  Moscow, in turn, claimed compensation for several financial losses from Kyiv. Individual politicians and companies have also addressed the International Court of Justice in The Hague, the European Court of Human Rights, the Stockholm Arbitration Court, and the High Court of London.
Why have so many litigations been initiated and how could it all end for Ukraine?
When can we expect the first court decisions?
Not very soon, as cases submitted to international courts take years.
For example, in March 2007, Georgia filed a lawsuit against Russia, accusing Russia of violations of several articles of the European Convention for the Protection of Human Rights and Fundamental Freedoms with regard to Georgian citizens. On July 3, 2014, seven years later, the European Court of Human Rights ruled that Russia had indeed violated Article 38 of the European Convention on Human Rights, and that in the autumn of 2006, a coordinated policy of arresting, detaining and expelling Georgian nationals from the country was put in place in the Russian Federation
Similarly, litigation between Cyprus and Türkiye over northern Cyprus lasted more than ten years. In 2014, the European Court of Human Rights ruled that Türkiye must reimburse Cyprus 90 million euros. Ankara, however, refused to pay.
Will Russia comply with these decisions?
Very unlikely… as international courts have no effective tools to enforce their decisions.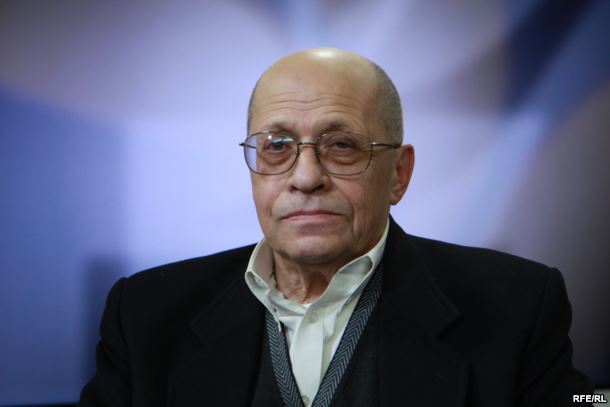 In the UN, only the Security Council can enforce the verdict pronounced by the International Court, the highest judicial body of the UN. But, as Russia is a member of the Security Council, it is more than likely to use its veto to block any decisions of this nature.
"It's very unlikely that Russia will compensate Ukraine even if there is a verdict by the European Court of Human Rights in Ukraine's favour. Russia will refuse to pay, just like in the YUKOS case, and that's it!" says Russian diplomat, former Deputy Foreign Minister, Georgiy Kunadze.
The cases filed before the Stockholm Arbitration Court and the High Court of England are different. According to experts, these proceedings are purely commercial, and contracts between the parties oblige them to execute the decisions of the courts. Kunadze explains that they may arrest Russian property abroad, which would be an effective solutio.
Will Ukraine comply with these decisions?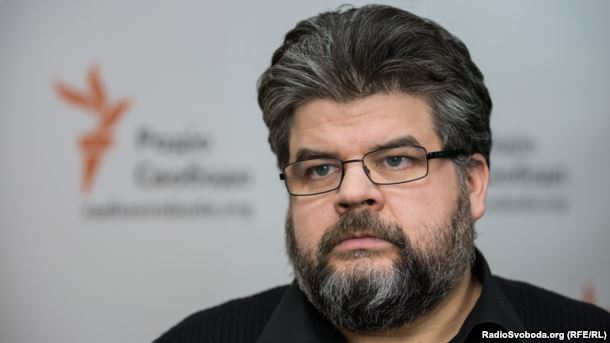 Kyiv will be obliged to accept decisions issued by international courts. Ukrainian diplomat and chairman of the charity fund "Maidan of Foreign Affairs", Bohdan Yaremenko explains that the Ukrainian government is weaker than the Russia state and does not depend on force, but the law.
He suggests that decisions may be taken in favour of both countries in various proceedings. In such cases, Kyiv will have room to maneuver.
"This might be our future position : we recognize these decisions and are prepared to execute them, but only if Russia does what is required."
Georgiy Kunadze believes that Ukraine has political and legal reasons not to settle "Yanukovych's debt". However, the current government is very interested in returning the funds allocated to Viktor Yanukovych.
"This would mean that Russia and the international community recognize that the current government in Kyiv is legal, and not a "junta"…. in other words, the legal successor of the previous state."
Why then is Ukraine addressing different international jurisdictions?
Collecting materials and filing claims in international courts take up much time and financial resources, and do not guarantee results. However, even if Russia refuses to recognize them, these decisions will build up the Ukrainian government's legal position and will reinforce Ukraine's most important argument.
"Ukraine has filed a case against Russia at the United Nations' highest court, accusing Moscow of illegally annexing Crimea and illicitly funding separatist rebel groups in Eastern Ukraine, but Russia will fight it to the very end. Ukraine will be satisfied if the court establishes the illegality of the seizure of Crimea." says Kunadze.
Bohdan Yaremenko believes that such a ruling would highlight Russia's status as an aggressor state and occupying force, and allow Ukrainian diplomats to appeal to foreign partners to expand and reinforce sanctions.
In the latest case announced on January 17, 2017 by the International Court of Justice, Ukraine accused Moscow of "intervening militarily in Ukraine, financing acts of terrorism, and violating the human rights of millions of Ukraine's citizens."
Kyiv further stated that Moscow's takeover of Crimea "brazenly defied the U.N. Charter, seizing a part of Ukraine's sovereign territory by military force."
No date was immediately announced for hearings in the case, which is likely to take many months to complete.
Summary: Litigations filed by Ukraine against Russia
January 16, 2017  – the Ministry of Foreign Affairs files a lawsuit against Russia with the International Court in The Hague, accusing Russia of terrorism and discrimination during its illegal aggression against Ukraine;
April 22, 2016 – Polish MP Malgorzata Gosiewska presents a new report entitled "Russian War Crimes in Eastern Ukraine in 2014" to The Hague; see details at http://euromaidanpress.com/2016/04/25/the-report-on-russias-war-crimes-in-ukraine-conveyed-to-the-hague/
February 2016 – Russia sues Ukraine in the High Court in London demanding the return of $3 billion Eurobonds that were credited two months before Viktor Yanukovych's escape from Ukraine;
September 14, 2016 – the Foreign Ministry of Ukraine sends a notice to the Russian Foreign Ministry announcing that it has initiated arbitration proceedings under the United Nations Convention on the Law of the Sea with respect to violations in maritime zones adjacent to Crimea in the Black Sea, Sea of Azov and Kerch Strait.
January, 2016 – Oschadbank files a lawsuit against Russia to the Permanent Court of Arbitration in The Hague with respect to the loss of property in Crimea; similar appeals have been submitted by Privatbank, Ukrnafta, Belbek Airport, the Stabil Company and Everest Estate;
October, 2015 – Viktor Yanukovych files a lawsuit with the ECHR, stating that Ukrainian authorities have systematically violated his  rights; his son Oleksandr demands compensation for the confiscation of his bank – the Ukrainian Development Bank;
June, 2014 – Ukrainian Naftogaz and Russian Gazprom fight it out at the Stockholm Arbitration Court. Ukraine demands fair market price for gas; Russia expects compensation for gas arrears in 2014;
The Ukrainian Justice Ministry has filed five claims against Russia with the ECHR over large-scale violations of human rights in Crimea and Donbas, accusing local and Russian authorities of committing mass murders, organizing attacks on civilian territories, illegal removal of Ukrainian orphans from their homes, persecution of Crimean Tatars, etc.