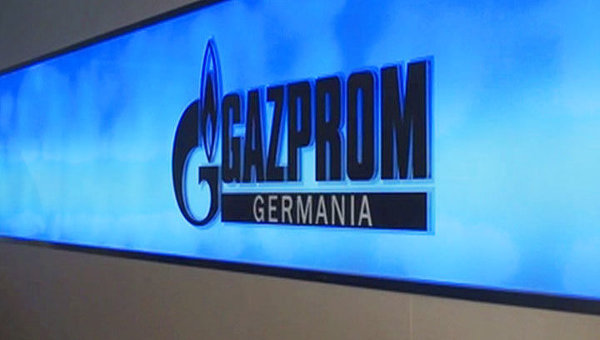 GAZPROM Germania GmbH is GAZPROM's subsidiary that in addition to its main activities of expanding Gazprom's operations in foreign markets, is an active sponsor of activities that promote Gazprom's and Russian image in Europe. Photo: GAZPROM 
German chancellor Angela Merkel asks the people to demonstrate for Aleppo. What could possibly go wrong?
"If a free trade treaty with the USA brings hundreds of thousands of Germans onto the street but the horrible bombing of Aleppo doesn't result in any public protest then there is something wrong with political standards these days," German chancellor Merkel said at her party congress on 6 December.
This statement comes from a German chancellor in power for over a decade, whose country is the largest customer of Russian energy, Russia's primary source of revenue. Does she not know it is Russia that is bombing Aleppo?
Russian energy is the most expensive in the world – you pay exactly four times one way or another for it:
You pay for the energy.
You pay for the army to defend your country against the Russian army that is funded with the money you paid for their energy.
You pay for the refugees caused by the Russian army.
As Russian aggression systematically targets energy transit or producing countries, you pay more for the energy than you should, as the wars waged create supply shortages.
After the annexation of Crimea, the Baltic states decided to no longer purchase Russian energy, even if it meant buying it twice as expensive elsewhere. Germany, however, takes every year more Russian energy. Gazprom, Russia's largest energy supplier reports record energy export volumes to Germany for 2016 and hopes to do even better in 2017.
The German failure to respond strongly to Russia's president Putin first in Georgia, then Crimea and, next, eastern Ukraine, emboldened him for Aleppo atrocities. More will come, as the September report from Russia's National Bank clearly warns that the increased production in Libya and Nigeria due to an end of the civil war there would cause the global oil prices to collapse. Should it amaze that Libyan Gen. Khalifa Hifter, described as "Libya's most potent warlord," who opposes the UN-backed unity government, visited Moscow last weekend? You know what to expect next in Libya: an uptick in violence and increased refugee streams.
Meanwhile, German intelligence says Russia is trying to destabilize German society with an intensifying campaign of propaganda, disinformation, and cyber attacks ahead of federal elections next year. Is the animal about to bite the hand that feeds it?
What will Merkel do if Germans massively demonstrate against the atrocities committed in Aleppo and eastern Ukraine? Will this be the end of her appeasement policy towards Russia? Will Germany switch on its 20 nuclear plants in standby to reduce energy supply from Russia? Will Germany finally slap a Russian Aggression Tax (RAT) on Russian energy to compensate for damages caused by purchasing Russian energy, according to the polluter pays principle? Or will Merkel issue another strong condemnation of the atrocities in Aleppo, while pretending to not know who actually committed them?
The danger for the German Chancellor is that these demonstrations clearly show the link between Germany funding Russia under her rule and Russia terrorizing the rest of the world during her rule. Maybe it would be a smarter move to take measures before being forced to do so by demonstrators? But given that Merkel asks for demonstrations, let's do it and see what happens.