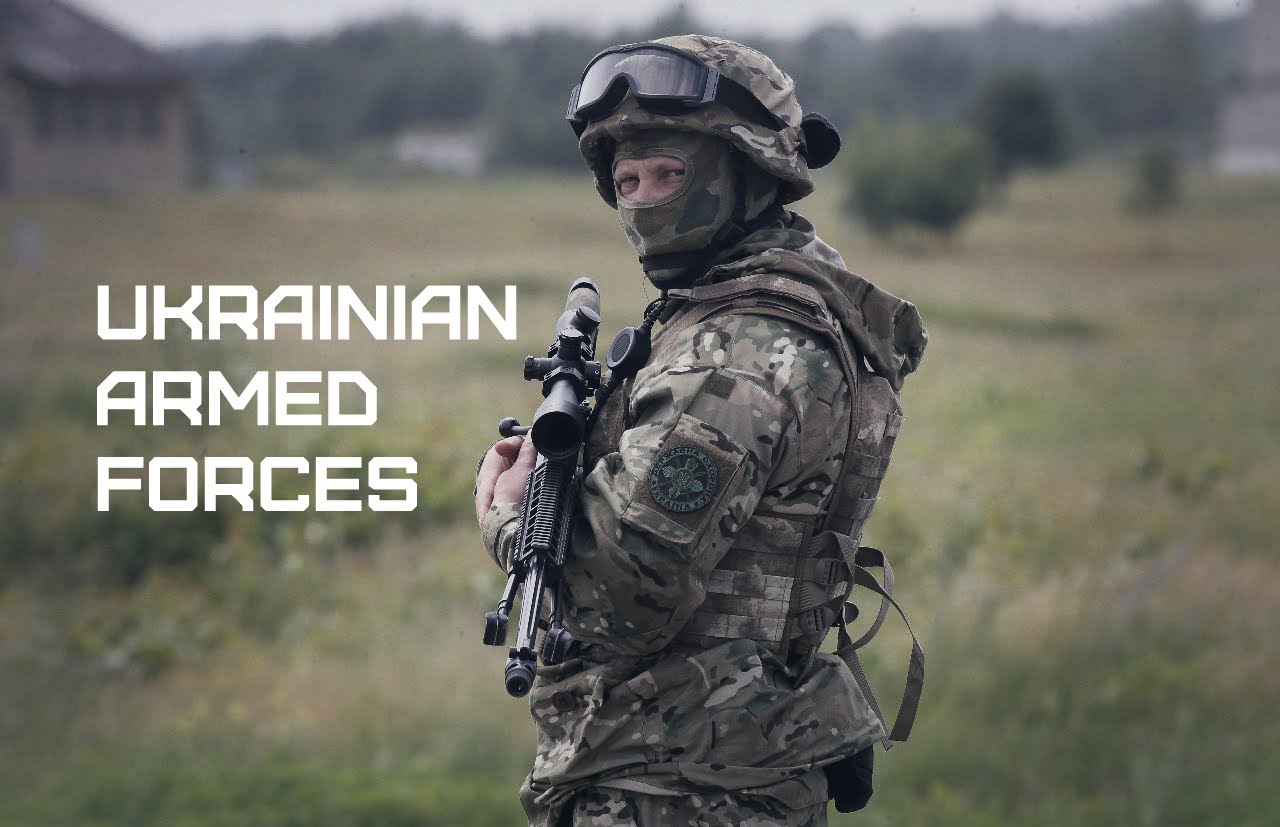 Interview with Ihor Koziy, military expert at the Institute of Euro-Atlantic Cooperation and Valentyn Badrak, Director of the Center for Army, Conversion and Disarmament
President Petro Poroshenko: Our enemy's country is nine times larger than ours and has a military budget hundreds times greater than ours.
Our military parade is a signal to the enemy. Ukrainians are ready to continue fighting for their independence. That's why the aggressor should remember the wise counsel of the Russian poet Vladimir Mayakovsky: "Comrades Muscovites! Don't mess with Ukraine!"
– Mr. Koziy, do you really think Putin won't dare challenge Ukraine again?
– I don't think we've resolved all our problems just by staging a military parade or through our President's tough speech. Do you actually believe Putin watched our parade, took fright and decided he'd not touch Ukraine ever again?
Definitely, not. We need to continue working and getting ready for other important and well-prepared actions by the Russian Federation.
– But, in fact, I think all skeptics – even in Russia – agree that there's a big difference between Ukrainian Armed Forces in 2014 and now. In your opinion, how did this happen? Was it all made possible thanks to volunteers and volunteer soldiers? Or did the government, despite all its faults, also make a significant contribution to strengthening the defensive potential of our country?
– Let's try to look at it from a different perspective.
First, don't forget that it was the people of Ukraine that helped this country to survive. Ukrainians took up arms and went to defend their country; families sent their sons to the front lines when the army and its high command failed to do what they were supposed to do under the Constitution of Ukraine.
This is indeed our greatest victory over the Russian Federation. We should understand that we can rely only on ourselves, on our own strength and energy!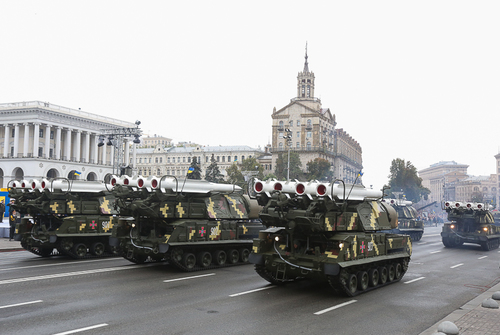 As for other significant matters relating to our Armed Forces, I would probably add two more. The first point is related to the preparation of our troops and command headquarters, and the second point is linked to modern technology and weapons. But, the most important point is our government's ability to quickly re-equip our army if our country is threatened.
– The Investigative Committee of Russia has announced that they are suing prominent Ukrainian servicemen, namely Defense Minister Stepan Poltorak, Chief of Staff Viktor Muzhenko and several others for allegedly "using illegal means and methods of warfare in southeastern Ukraine". Mr. Koziy, what does all this mean?
– I think it's just another "misunderstanding" on the part of the Russian Federation. It's as if Ukraine were to initiate criminal proceedings against Russia for violating some international legislation somewhere in the Far East or Siberia.
What business does the Russian Federation have in our territories? Let's try to look at the situation from that angle… If you've occupied our territory, then you're obviously the invader. Therefore, we should demand that our government raise this issue and officially call Russia an aggressor state, an aggressor that has occupied part of Donetsk and Luhansk Oblasts, an aggressor state that has occupied all of Crimea.
– Petro Poroshenko also said during a meeting with Ukrainian diplomats that the "Normandy format" to resolve the conflict in Donbas may be revived.
"My talks with Germany and France have given us reason to hope that the "Norman format" will soon be revived." said Poroshenko.
Putin's name was not mentioned. But, perhaps Poroshenko was thinking of the Putin who, after the so-called "sabotage incident" in occupied Crimea, announced that the "Normandy format" did not make sense. Mr. Koziy, what did Putin mean?
– In my opinion, it was a trite incident in Crimea as it sometimes happens in the military of some countries, especially those under a totalitarian regime. It's when subordinate leaders do something, get scared and then try to blame someone else. Suddenly, they begin to understand what's going on and that everyone already knows about it.
I think Chief of Staff Sergei Ivanov was dismissed when the FSB created this story about a Ukrainian sabotage group entering Crimea. The main purpose of the story was to justify the Russian victims during military exercises.
– Mr. Koziy, how will the situation develop? Autumn is coming… If Putin suddenly launches a full-scale offensive against Ukraine, the weather conditions may not be very favourable. Should we completely reject this option? Or is it realistic?
– You're right. The question is not whether this is likely to happen or not. The question we need to ask ourselves is this: to what extent are we ready or not ready in case of a Russian offensive? Are we preparing for it?
We must all understand that Putin decided to seize Crimea because our army wasn't ready to uphold Article 65 of the Constitution of Ukraine, namely to defend our homeland. That's all there is to it! This state of affairs actually prompted Putin to act, encouraged him to invade and occupy. He thought this would continue, but the people of Ukraine responded more readily to to Putin's invasion than our government.
– Mr, Koziy, just before the Day of the National Flag Petro Poroshenko declared that "it is our goal to raise the Ukrainian flag over Donetsk, Luhansk, Simferopol and Sevastopol". Do you think it was just a rhetorical statement? Or, can Ukraine resume full control over the occupied territories?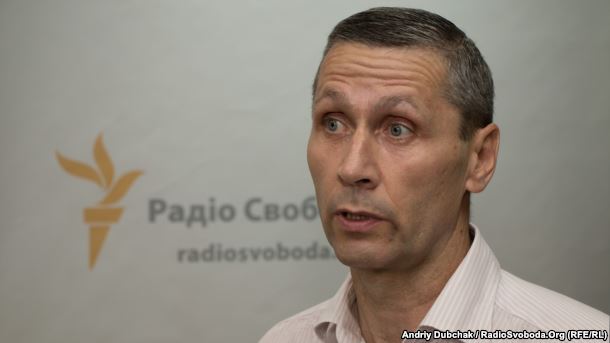 – That's a difficult question, and we shouldn't make predictions. It's perfectly clear that we have a President, whose name we all know, and we had a preceding president, whose name we also all know, who actually surrendered part of Ukraine. Let's leave it to the Prosecutor's Office!
Now the question is whether the President and the government will act in order to return these occupied territories? The people elected and entrusted them with all the necessary powers. Therefore, we shouldn't speculate, or stipulate, or imagine things… The question should be put in another way: we must ask this President what he did, why he did it, and in fact why these territories have not been reintegrated into Ukraine, or, conversely, thank him for restoring the integrity of our state.
This is most important because the irresponsibility that we've been seeing for two and a half years is just too much… Look, Ukrainians armed our soldiers, and the government disarmed them. Ukrainians did everything possible to keep Ukraine whole, united and indivisible, and the government did everything to allow events that have contributed to the situation we now have in our country. Ukrainians applied all efforts and means to arm our country – and equip it with nuclear weapons too – and the government has done everything to make nuclear weapons, tactical weapons, actually non-existent. No one, but no one has taken on responsibility for this!
These questions must be raised repeatedly so that neither the first, the second nor the last president of this country can act with such impunity and irresponsibility as we sometimes see.
– Mr. Badrak, do you think that Ukraine can protect its independence?
– Today, we see that the Ukrainian army has significantly changed its image. This army is now motivated and hardened. So I have every reason to believe that Ukraine will be able to protect itself in a modern war. The General Staff of Russia knows this.
Of course, everything is not as we experts would like it to be. Unfortunately, throughout Ukraine's short history, we've witnessed how helpless our political leaders really are. Moreover, our government is doing only half of what could and should be done.
So, what hasn't been done yet? There's no project for a professional army. Our professional army is created, so to say, not as a real professional one, but only as a contractual army.
Second point… There's been no attempt to fully rearm our country, neither have serious rearmament processes or projects been launched. This is the government's fault because the defense industry is managed in an artificial, manual mode.
If there are no relevant laws or proper vertical management of the defense industry, there can be no decent conditions for western defense companies to come to Ukraine and build a large-scale military and technological cooperation agreement.
Those appeals to provide Ukraine with weapons, support, and technical help belong to the past. Today and tomorrow call for close collaboration with Western defense companies as partners that have the technology and want to cooperate with Ukraine. We just lack some technology, some systems in order to establish a viable defense industry. Unfortunately, we've seen no breakthroughs.
There's another question that hasn't been solved. The issue of territorial defense. A draft law on territorial defense has been on the table since June last year, but unfortunately, no one's considering it.
Yes, our army has become stronger and more hardened, but we're still very far from knowing how to conduct a contactless war. So, unfortunately, we're back to building a Soviet type of army. As in Soviet times, we will have to depend on men who will be in the field, engage in direct combat, etc., whereas we should rely more on missile systems and unmanned systems. Yes, they are expensive, but it's a matter of time.
We have a powerful enemy, so we must build up a strong deterrence system. We have to do this, regardless of the expense!
– Mr. Badrak, when Putin made his "Crimea" statement, which we mentioned above, some military experts, both in Ukraine and Russia,started predicting a full-scale attack by Russia. Do you think this is probable?
Let's be realistic. Russia has created a closed circle with regard to war preparations. Yes, we have issues with reserves, resources, and other general problems. But, when we see that everything's ready for an offensive, a full-scale war with the participation of the Russian army, we cannot and should not keep silent. That's why I say the chances of war are 50 – 50.
Tags: International, Military analysis, professional military, Russia, Russian invasion, Ukraine, Ukrainian Army, unmanned systems