On 30 June 2016, Paris Opera singer Wassyl Slipak was
killed
by a sniper in Donbas. Wassyl left the Opera to fight against Russian-backed separatists in Ukraine's Donbas. Volodymyr Omelyan, Minister of Infrastructure of Ukraine, who knew him personally, wrote this Eulogy to the artist and defender of his homeland.
He was Energy, filled with optimism.
No matter what happened, no matter how hard things got – he always smiled, joked and looked up to the sky. He kept moving forward.
Two meters high, with a straight back, and always speaking the truth.
He lived through what he did.
He didn't just sing – he was a hero of the stage.
And he fought the same way, not talking about the war itself.
He loved his friends and was fierce with his enemies. Ukraine flowed through his veins.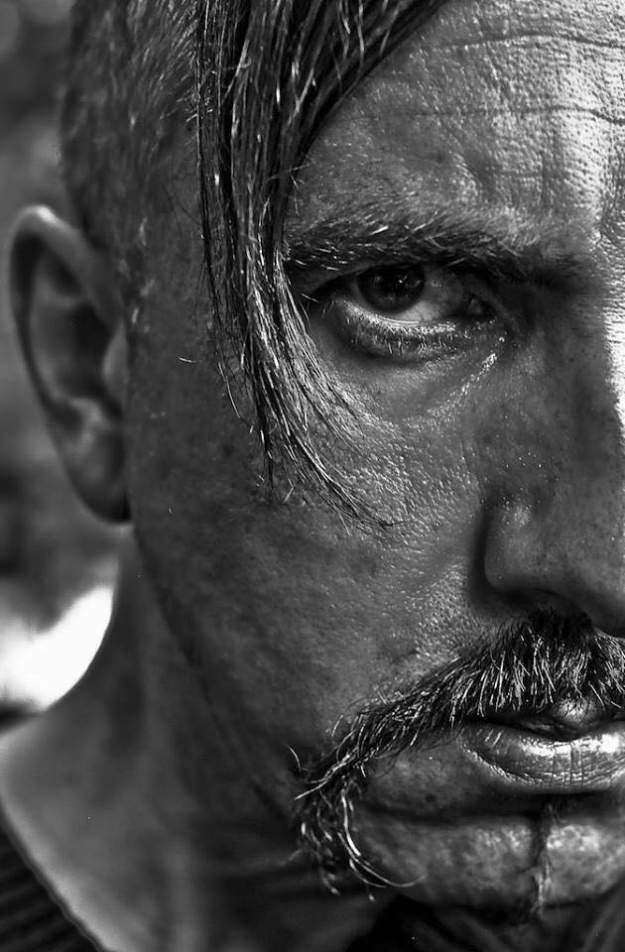 That was his typical Galician-Slipak-Omelyan persistency – believing that he was the one who could change the world.
When we were kids, I accidentally jammed his finger with a door. The nail came off, and the new one didn't grow properly. "It's a sign that your brother is always thinking about you" – that's what he used to jokingly say when we met, pointing that finger at me.
Infinitely outgoing, he was always ready to give you everything he had without a thought. He was the type of guy that would nonchalantly come visit you for a day that would turn into a month, and then just as easily invite you over to his place for another month or two.
The stage was his calling. His Hollywood. He was on that path since childhood. Dudaryk (Men's Choir), the French Grand Prix, the Paris Opera – these aren't just his achievements, but also, in our mind, the achievements of our family and of all of Ukraine.
"Vasyl, sing" – my late father would ask him. And the glass in our ordinary Lviv home would vibrate with the counter-tenor, then the tenor, and then the baritone of a world-class maestro.
I can still hear his rendition of "When the two parted" while we were his guests in Sardinia. That was the last time when our big family was together.
"My uncle asked me, but I didn't get around to singing Toreador. Didn't have time. So I'll sing it to you instead", – he'd say with a wink and a nod in a Parisian restaurant, and everything would come to life. Vasyl invited opera singers to a joint dinner and had them pretend to be regular restaurant customers. And at that moment, they rose up from their seats, and the entire hall was filled with the sound of Toreador. Underneath all the applause, I'm the only one who knows that he's singing for my dead father.
The Maidan changed him. He was always ashamed, to some extent, that he wasn't on that smoke-filled square. He wrote, called, and actively organized help for our cause from France.
And then he disappeared…
He quietly wrote me from the ATO zone, and asked me to keep that information quiet, because he was at war. For a long time he refused help, but was genuinely thankful when it came.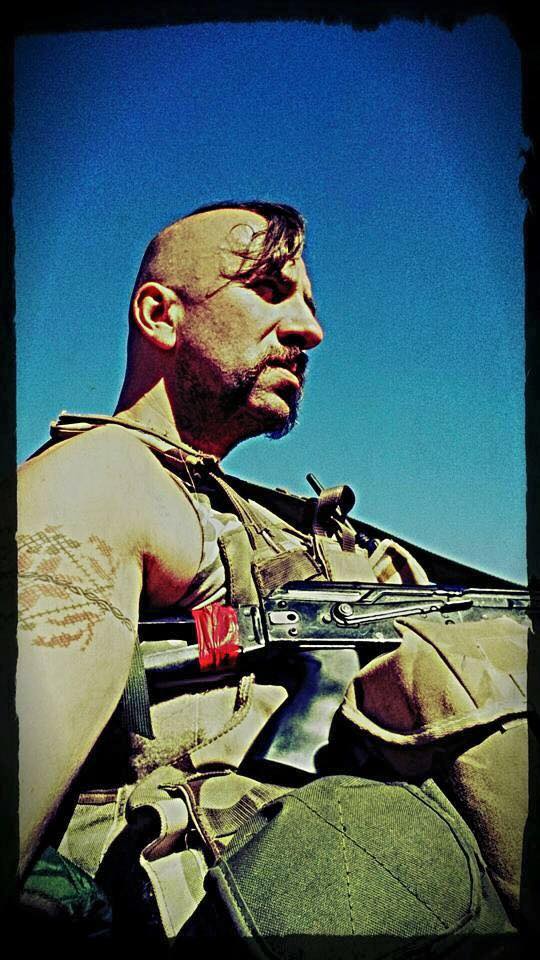 After the first war, he came back a changed man. Even stronger, more persistent and more focused on the important things. "Finish up your reforms, and we'll both go there together. Although no one will let you finish the reforms, so you might as well save some time and take up arms right away" – he said, without a shred of humor. "You've always got to have an assault rifle with a full magazine at hand" – he'd say. It's still there in the safe, with one full magazine that he filled himself, and two empty ones.
Some psychic told him not to go again – she said he'd die. He didn't listen, and went back again, as quietly as before. Because he believed!
He died like the true Cossack that he wanted to be – that he was – with a weapon in his hands. Fighting.
There is nothing harder than burying your loved ones.
There is nothing sadder than standing at the cross a year later when all the dust has settled, and seeing only a few people. And keeping those memories with you for decades.
I don't know how it is up there for you, Vasya.
It might have been better if you stayed at the opera, and taught everyone on Facebook how to better control the world and to overcome the Moskals.
But you never could wait and see. You never could share your weight with others. Just like the others who are laying their lives on the line for the sake of leading our country along a dark road.
The necrology isn't coming together – it's looking more and more like a regular conversation with you. With laughter, sadness and determination.
I keep thinking that any moment, there'll be a like from you. A comment. A knock on the door. A dinner with us, and your voice saying "it's too nice here with you – I can't stay long. Have to get back to the guys in my unit"…
Rest in peace, Brother!
Rest in peace, Wassyl Slipak!
---
Related: