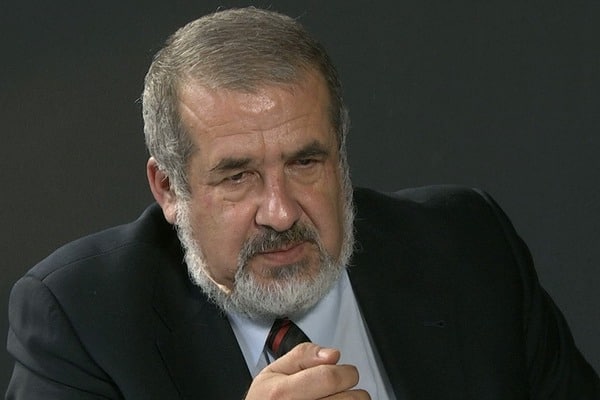 Refat Chubarov, head of the Crimean Tatar Mejlis 
Refat Chubarov, head of the Crimean Tatar Mejlis, stated that the Russian self-proclaimed authorities are planning a big show trial in occupied Crimea to persuade the West that the repressions against Crimean Tatars are a fight against "Islamic extremists," in a comment to Ukrinform.
The recent wave of repression against the Crimean Tatars results from Russia's attempt to "sell the West a new hybrid form of its conduct in the Crimea," says Refat Chubarov. According to him, evidence from several independent sources suggests that the occupation "authorities" are going to arrest a large group of Crimean Tatars (30—35 persons) and accuse them of belonging to Hizb ut-Tahrir, an organization recognized as terrorist and banned in Russia [but recognized as a non-extremist elsewhere in the world – ed.].
Chubarov considers that the show trial may be aimed at legitimizing the Kremlin's control over the peninsula in the eyes of foreign politicians, with the purpose of demonstrating that "we are fighting against extremists just as you and we together fought in Syria." At the same time, these actions are intended to intimidate Crimea's indigenous people.
To date, fifteen Muslims have been taken into custody in the trumped-up Hizb ut-Tahrir case, of whom 14 are Crimean Tatars. Ruslan Zeytullayev, Rustem Vayitov, Nuri Primov and Ferat Sayfullayev were arrested in the winter of 2015. Next year they were followed by Amir-Usein Kuku, Vadym Siruk, Enver Bekirov and Muslim Aliev (in February 2016), Refat Dzheparov and Arsen Alimov (in April), Enver Mamutov, Rustem Abeltarov, Remzi Memetov and Zevri Abseitov (in May).
Tags: #LetMyPeopleGo, Chubarov, Crimea, Crimean Tatars, Hizb ut-Tahrir, Political prisoners