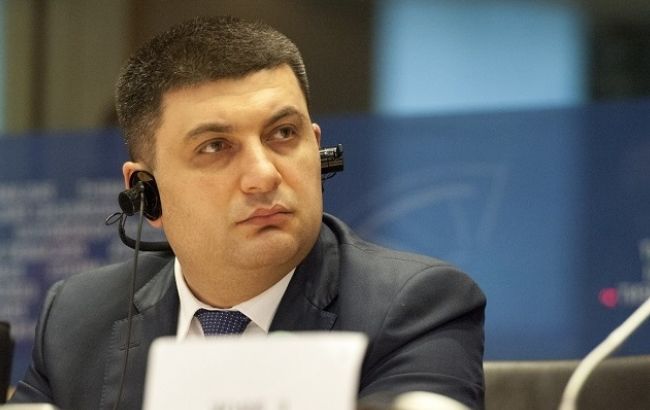 Volodymyr Groysman, the newly elected prime minister of Ukraine,  stated in a press conference on Friday, April 15, that he does not intend to radically change the leadership of the key economic ministries in the government in order to continue the reforms initiated by the government of Arseniy Yatseniuk.
"We are not going to dismiss anyone," Groysman said. "The core of the reformers in the Ministry of Economy, the Ministry of Finance and the other ministries will continue working." He added that the previous government had taken on a huge responsibility for the stabilization of the country.
"We will work together and we will retain the best of what has been done," he said.
Groysman also announced that Ivan Mikloš, who had served as adviser to former finance minister Natalia Jaresko and former minister of economy and trade Aivaras Abromavičius, will continue working with the new government and will head up the reform support group.
"There will be a 'core' created in the Cabinet of Ministers, which we will present next week. There is a preliminary agreement that this will be a group working to support reforms and it will be headed by Ivan Mikloš. This group will allow the government to achieve quality solutions," he said.
He also urged the members of parliament to meet with the ministers and to form teams for developing sectoral reforms.
On April 14, the Verkhovna Rada elected Volodymyr Groysman to head the government and approved the new Cabinet of Ministers and its program.
Ivan Mikloš, the former finance minister of Slovakia, was considered a candidate for the post of finance minister in Ukraine but he refused, not wanting to change his citizenship.
Tags: News, Verkhovna Rada, Volodymyr Groysman