Dutch agricultural company Difco International operating in Ukraine 
As the date of Dutch referendum about Association Agreement with Ukraine approaches, the question about its pros and contras becomes more and more pressing. That is why Euromaidan Press in cooperation with Ukraine Today launched the #DUTCHINUA project gathering the views and opinions of the Dutch businessmen and entrepreneurs who work in Ukraine. Read its most interesting findings: Size matters: why Dutch businessmen like Ukraine.
"We (the Dutch farmers – ed.) have the knowledge in agriculture which we can apply here on a big territory. I am a son of a farmer, so for the Dutch farmers Ukraine is like a dream: you have so much very fertile lands, you can improve your production so much and you can really make big steps forward." Ir. J. H. (René)  Kremers says, Difco International director.
The company participated in an annual international exhibition of the innovative solutions in grain business "GrainTechExpo – 2016" which took place in Kyiv this February.
Difco International BV is specialized in the development and management of agricultural projects in emerging market in the fields of milk, meat and crop production. The company operates not only in Ukraine but also such countries as Kazakhstan, Uzbekistan, and Sudan, assisting in completing projects in emerging markets. Mr. Kremers moved to Ukraine about twenty years ago.
The Dutchman says, even though he's experienced a lot of turbulence together with the country, he doesn`t regret his decision.
Neither does another businessman from the Netherlands. Allard Eggink, Commercial director Ruminants Nuscience CHV Korm, is a successful entrepreneur who sells animal food to Ukrainian farmers. Ruminants Nuscience CHV Korm was also present at the Dutch pavillion of the exhibition.
The company works in Belgium, the Netherlands, Poland, Hungary, Shanghai, Ibérica, it develops innovative products in areas of of premixes, concentrates, functional feed ingredients and nutritional concepts.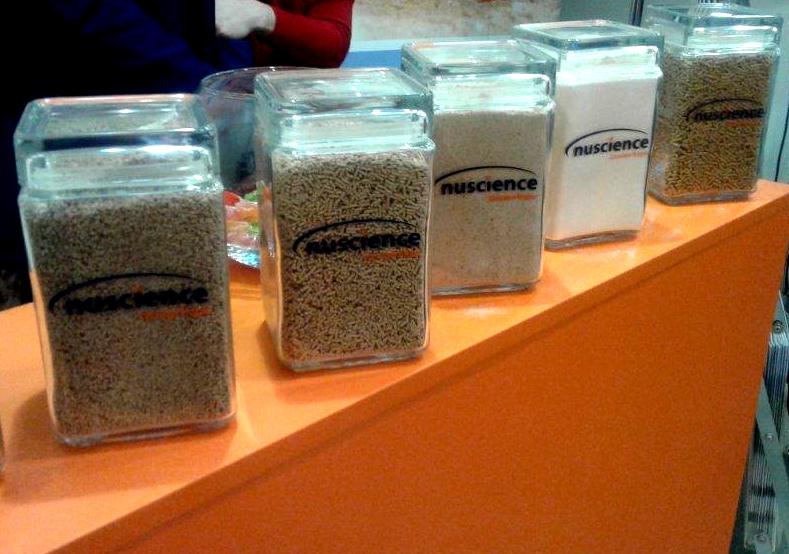 "Ukraine has a lot of opportunities especially in cattle, in agriculture. It's a big country with a lot of land, lot of opportunities. Here it's a growing market and a growing business. If I'm looking at the moment backwards at the development of myself, of our company, then it was really the best chance in life that I had so far," Eggink shared.
The businessmen believe that future cooperation between the Netherlands and Ukraine has big potential, and the Association Agreement between Ukraine and EU would benefit both parties.
"Netherlands are the number two exporter of the agricultural products in the world, so we need agreements with a lot of countries to do free trade, and that there is no bureaucracy, no barriers, that there is free trade and we can do easily business, " Kremers emphasized.
"If Europe can make easier doing business with Ukraine, Ukraine can make easier doing business in Europe and it can benefit for all. After all, business is the engine of economy," Eggink added.
Tags: Economy, EU-Ukraine Association Agreement, Referendum, Ukraine