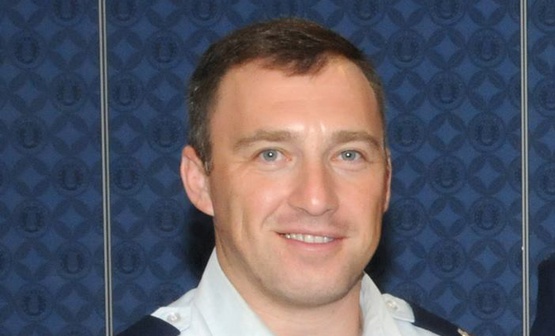 US Army Colonel Oleg Boruhin 
There is no way that Russia and the USA will be able to jointly act against ISIS, given the current Russian regime, Oleg Boruhin, a retired Air Force Lieutenant Colonel,  told in an interview to the news outlet Novyi Region. According to him, there are certain issues that prevent the two countries from being allies, even though some of their interests intersect.
"First, the US and the West do not, and should not, ally themselves with dictatorships that invade other countries. It is a moral imperative to keep Russia marginalized until they start behaving like a civilized nation. Remember, Russia did not begin airstrikes in Syria to fight ISIS. Their main reason was, and continues to be, the support of the Asad regime."
Apart from that, Oleg reminds that the Kremlin is trying its best to split the anti-ISIS coalition,
as evidenced by its actions in France and attempts to split France away from the US, using the tragedy.
"Yes, we have a fault in that as well, when our President refused to up the operations and stand with President Hollande. The largest contingent of ISIS comes from the Russian Caucasus. The FSB deliberately facilitates the foreign fighter flow out of their country as a means of security. They do not care where those experienced fighters go."
Colonel Borukhin admits that with the downing of the Russian airliner, Russia may have more personal reasons to fight ISIS, but admits that this does not make Putin an automatic ally of the West.
"This does not change the situation in Crimea and eastern Ukraine, and it does not stop Putin from playing the zero-sum game in attempting to split the West to his own rise in relative power in Europe. The best we can hope for is the same situation as WWII, where the USSR was not a true ally. We did not coordinate operations with Russia, like we did with UK and France (and even Poland). We had a common goal — that's it. We do need a coalition effort, but we do not need the current Russian regime to present an internal enemy of the coalition," the colonel said.