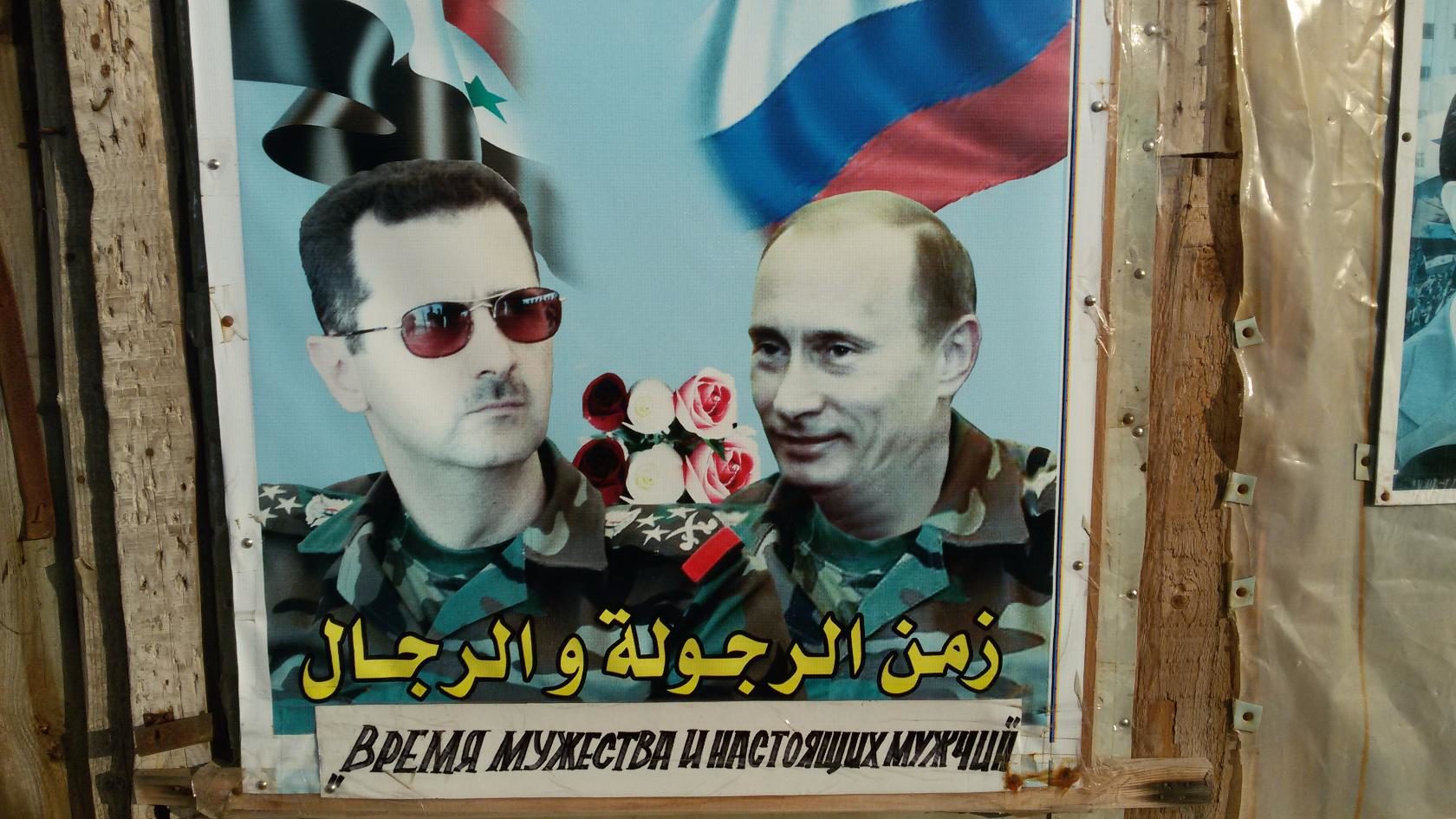 Poster at a Russian naval base in Tartus, Syria says "It's time for manliness and real men!" 
Recently the media and blogs have been full of speculation on Russian troops fighting in Syria. However, the exact scale of Russian involvement in the Syrian civil war remained unknown. Kremlin has (predictably) denied deploying Russian soldiers, vehicles or aircraft in Syria. Yet in the social media age, truth has slipped through the cracks.
Ruslan Leviev's "War in Ukraine" team that got its fame for uncovering Russian spetsnaz deaths in Ukraine in spring 2015 months after the official "ceasefire", looked deep into the emerging data on Russian servicemen in Syria. The investigators found proof of sudden Russian troops influx at Russia's naval depot in Tartus in 2015 and Russian UAVs and military vehicles propping up Assad regime troops in the fighting close to Latakia, a strategic port to the north of Tartus.
Russian political journalist Konstantin von Eggert told Russian "Radio Liberty" Putin's Syria gambit could seek rapprochement with the West via fighting Islamic State militants while at the same time saving Assad's regime as part of the Middle Eastern geopolitical big game (a game that, just like in Ukraine, claims civilian lives by the hundreds). Von Eggert also suggests fighting ISIS could backfire due to terror attacks on Russia and Russia's property all over the world. With Caucasus Jihadis pledging allegiance to ISIS, that prospect can quickly become terryfying.
You can read the full investigation of Russian involvement in Syria here.