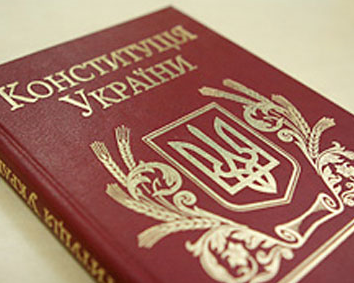 Consultations took place behind closed doors in Berlin on Thursday, August 20, with legal experts from the "Normandy Four" countries (Germany, France, Russia, Ukraine) and the participation of representatives of the Venice Commission, which is an advisory body of the Council of Europe.
There were three parts to the meeting. The first — examination of the special status of Donetsk and Luhansk oblasts. Second — the holding of local elections in these oblasts. Third — discussion of the legal aspects of the constitutional changes regarding Donetsk and Luhansk oblasts.
Germany, which is insisting of the rapid implementation of the 11th point of the Minsk II agreement, initiated the meeting. Ukraine was represented by former deputies Serhiy Holovatyi and Roman Bezsmertnyi.
As reported by Ukraine's Ministry of Foreign Affairs, the purpose of the consultations was to explain to the representatives of the Russian Federation the legal aspects of the constitutional changes in Ukraine. At issue is the 11th point of the Minsk II agreements, which provides for the implementation of constitutional reform in Ukraine by the end of 2015, taking into account the peculiarities of particular districts of the Donetsk and Luhansk oblasts. The status of these districts is to be regulated by a separate law, which according to Deputy Speaker of the Verkhovna Rada Oksana Syroyid, is against the national interests of Ukraine. However, both Brussels and the countries of the Norman Four are insisting on its implementation even before the end of the year.
Russian Minister of Foreign Affairs Sergey Lavrov stated earlier that the Russian representatives would bring two documents to Berlin — the Minsk set of measures together with the amendments to the Constitution that have been approved in the Verkhovna Rada and those documents that pertain to the holding of local elections in the Donbas and the granting of special status to these territories. According to Lavrov, Russia has prepared a document with a "detailed analysis" of Kyiv's implementation of the Minsk agreements that "proves" that Ukraine is impeding the peace process.
The spokesperson for the German government appealed to all parties to the conflict to implement the Minsk agreements and expressed concern about the recent escalation of the situation in the east of Ukraine.
On Monday, August 24, German Chancellor Angela Merkel will conduct negotiations with French President Francois Hollande and afterwards will meet with Ukrainian President Petro Poroshenko.
Tags: Donbas war (2014-present), EU, News, Russia, Ukraine, Ukraine's constitution