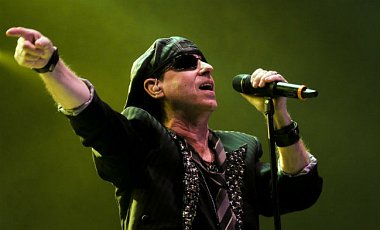 Scorpion's vocalist Klaus Meine. Photo: EPA 
The organiser of a boxing show in the occupied Sevastopol, Vladimir Khryunov stated that the famous German band Scorpions will not perform at the event, which has been planned for August 23.
"The Scorpions' manager had confirmed all the conditions and had agreed on a large fee. Later he sent the following letter: Unfortunately, this is a doubtful territory and we will probably not go. There will be no Scorpions." – Russian outlet Gazeta.Ru quotes Mr. Khryunov.
Notably, a month ago Mr. Khryunov stated that he was in the process of negotiations with the band, which was to perform at a show named the same as the band's song, "The Wind of Change".
Earlier the band had omitted the occupied Crimea from their jubilee tour.
In July, the Ukrainian Ministry of Culture included the vocalist of Scorpions Klaus Meine into the 'White List' of foreign artists who had not supported the Russian aggression against Ukraine.