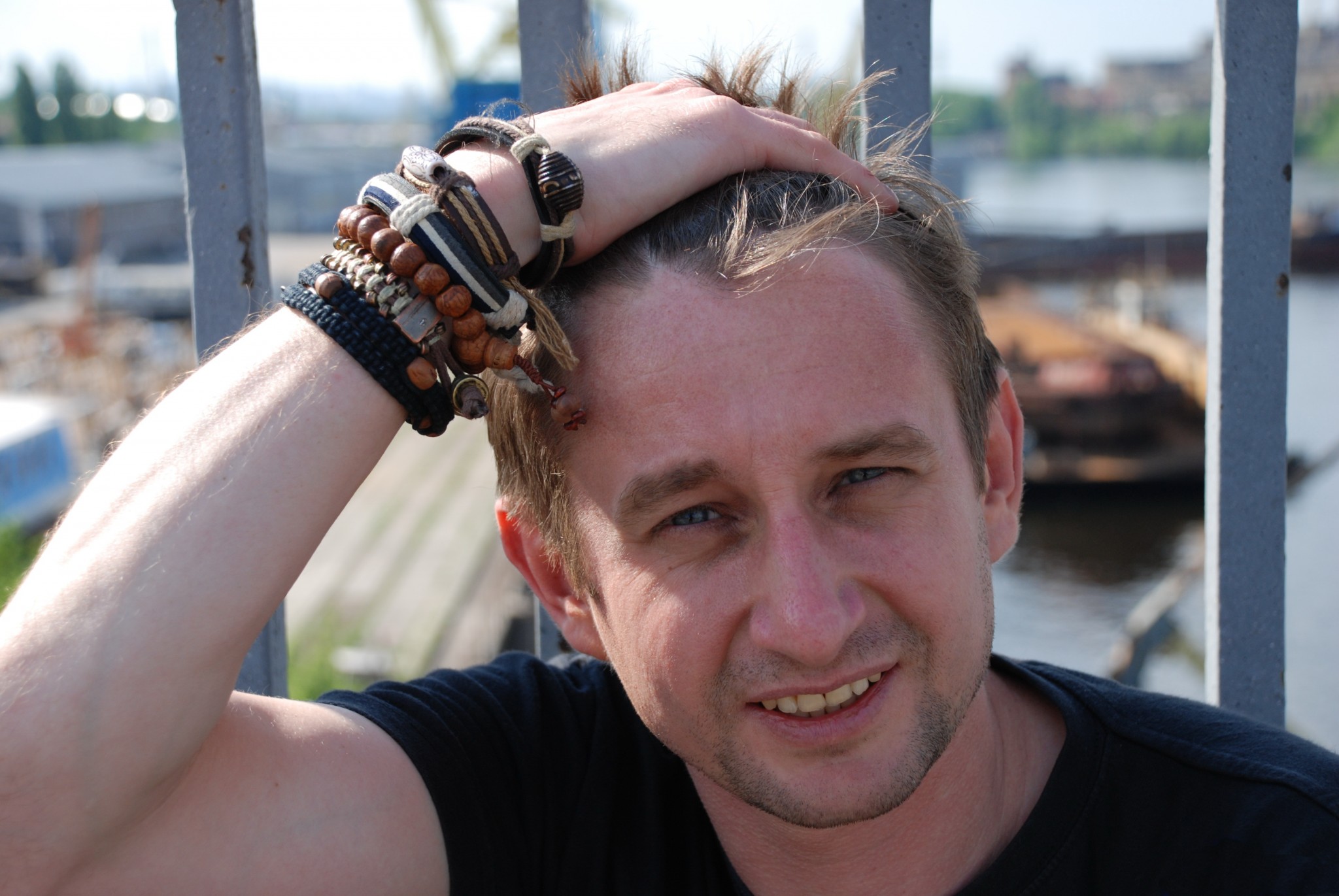 Serhiy Zhadan, Ukrainian poet and novelist, winner of "BBC Book of the Year" contest, offers a poignant critique of the Western intellectuals' approach to the Russia-Ukraine war. 
I was invited to Germany for a literary festival. They proposed that I take part in a discussion with a Russian writer, a supporter of "Novorossiya," who after visiting Donbas has written about the heroic insurgents there and fiercely denounces the Kiev junta. At first I declined, but then I thought – do they really not understand how it looks from here? Don't they see there is no possibility of even a hint of agreement, that the idea of a discussion is a non-starter? Or perhaps they don't care.
Then what's the point? To put on a show, have a scandal, get public attention? Such discussions are without a doubt more entertaining than those between like-minded people. People who are basically in agreement are unlikely to get upset, start shouting, make personal attacks. What sense is there in organizing a discussion if the participants aren't going to make personal attacks? From the perspective of the organizers, there is none. From the perspective of intrigues and drama, also none.
But I for one am not interested in intrigues. Nor am I interested in personal attacks, especially when the discussion concerns war—that is, people, both living and the dead.
Somehow I have no interest in being part of a show for Western intellectuals striving to look as politically correct and objective as possible, in their minds fairly giving "both parties to the conflict" the opportunity to be heard, sincerely believing that each "side" should be open to dialogue and shouldn't consider its position and situation as somehow special.
That this means in effect that the dialogue would be between the occupier and those who have been occupied – this interests few people. These are details, nuances, not worth attention. The main thing is a readiness to talk, a willingness to be constructive. That is, to be constructive in all things, and that includes in communicating with the occupier. And the easiest thing would be to accept the invitation and hope that the "other side" is also ready to engage constructively. And then during the discussion to listen to the arguments of "the other side" based on historical determinacy and geopolitical logic, concepts and strategies, and on feelings of revanchism and condescending indulgence. And all your words, words about  people who are dear to you, the place where you grew up, the air you breathed all your life – these words would be smashed against cold metallic geopolitics, about this "truth of the other side."
After all, from the point of view of the impartial Western intellectual, everyone has his own truth, no matter on whose territory the battles are being waged, regardless of who started the conflict, regardless of whether the "other side" acknowledges its involvement. And the other side, of course, does not acknowledge its involvement. On the contrary, it argues that it has nothing to do with this war, and this is why the other side allows itself to put forward accusations and make predictions and offer advice and patronizing pity for the unfortunates who do not understand that they are doomed to remain in the icy embrace of geopolitics. This is how I see such efforts to be constructive. Perhaps it doesn't show  tolerance of the "other side" and probably it's not too civilized. Quite possibly.
"You intellectuals should set an example of common sense in this war," a Berlin writer said to me.  "You need to show good will and a readiness to compromise. You have to be willing to engage in discussions with your opponents." "Wait," I say. "My opponents call me a fascist." "It doesn't matter," she says. "You have to do to it." "Wait," I say. "But the truth is that I am not a fascist." "It doesn't matter," she insists.  "Your discussions taking place here in Germany – with supporters of Ukraine gathered together, it's masturbation.  Who finds that interesting?"
She may be right that there is little that's interesting in such discussions — no fights, no cursing, no pyrotechnics, and the main thing is that no one is calling anyone a fascist.
This writer is fluent in Russian and knows many Russian authors, in particular those who call for a military assault on Kharkiv and Kyiv, thus proposing to expand the borders of their country at the cost of the "other side's" territory. She has an interest in military conflicts, visited the Caucasus, and wants to come to Donbas. Not a political but a purely writerly interest. Very correct and civilized – just another military conflict on the map of Europe. How many there have been, how many more to come. Nothing special, same as ever.
But those locals who refuse to accept the role of simply "one party to the conflict," who cannot calmly talk about this war, who call for the condemnation of the aggression, annexation and occupation – these locals inspire a sense of justice, and inspire sense in general. They are not interested in sitting at the table with the offenders. It is difficult to deal with these locals. It is hard to understand them, it is hard to sympathize with their problems, it is hard to accept their truth as one's own.
Sometimes I think that a person begins to believe in death only when that person is dying. And then that person believes sincerely, passionately and deeply. However, not for long.