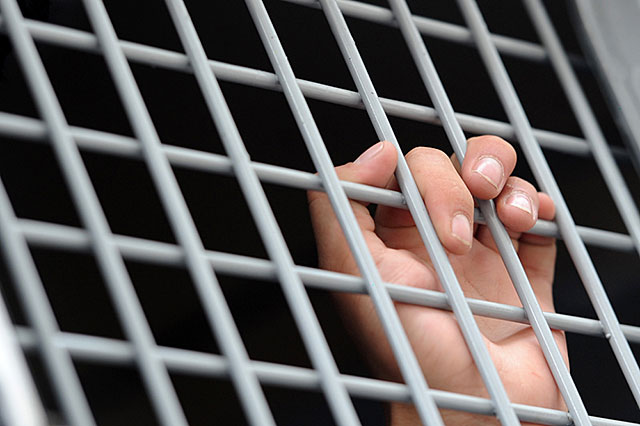 No one caught up in the Russian justice system is likely to be treated well, but Ukrainians caught in its traps are suffering in particular, according to Zoya Svetova, a journalist who is also a member of Moscow's Public Oversight Commission. But now Kyiv may be about to take up their cause more vigorously.
If one examines the cases of Ukrainians now facing charges in Russian courts, she says, it is difficult not to conclude that "the impression is being created that beginning from May of last year, Ukraine has been intentionally sending to Russia murderers, terrorists, and spies and that the Russian special services have had to track the movements of all Ukrainians on [Russian] territory and find the criminals among them."
"I do not want to say," she continues, "that all Ukrainians are saints and do not commit any crimes in particular in Russia. But those about whom I am speaking – and there are about ten or a few more – are people whose guilt is a matter of great doubt. Why? Because I almost do not have any doubt that [they] were subject to torture."
And those who were not subject to torture in the strictest definition of that term were subject to "'psychological'" pressure of one kind or another.
The question inevitably arises: What is Ukraine doing about this? A little more than a year ago, one Ukrainian held in Moscow's Lefortovo Prison told Svetova that he "very much hope[d] that my country, for the unity of which I struggled, will not desert me at the time of my misfortune."
But nothing has happened over the last twelve months. One Ukrainian official, obviously sympathetic to the fate of Ukrainians under arrest in Russia, told Svetova that "we have a war going on, people are dying, and these poor people although they are sitting in jail are nonetheless alive. [Moreover,] it is very difficult to help them so far."
Svetova says that "theoretically" she understands him. "But emotionally [she] doesn't." These people are losing months and years of their lives, and their government isn't working to help them.
The situation may be about to change. Three days ago, Vasily Gritsak, the new head of Ukraine's intelligence service said that his agency is now investigating "more than 40" criminal cases Moscow has opened against Ukrainians.
Could that lead to a swap of prisoners as has sometimes been discussed in the case of Nadiya Savchenko? Svetova asks. Or could it lead to other actions? At the very least, Gritsak's pledge and Svetova's own article call attention to yet another in the long line of crimes by the regime of Vladimir Putin against the Ukrainian people.
---
Related:
Tags: International, Russia, Torture, Treatment of Ukrainian prisoners, Ukraine, Ukrainian prisoners