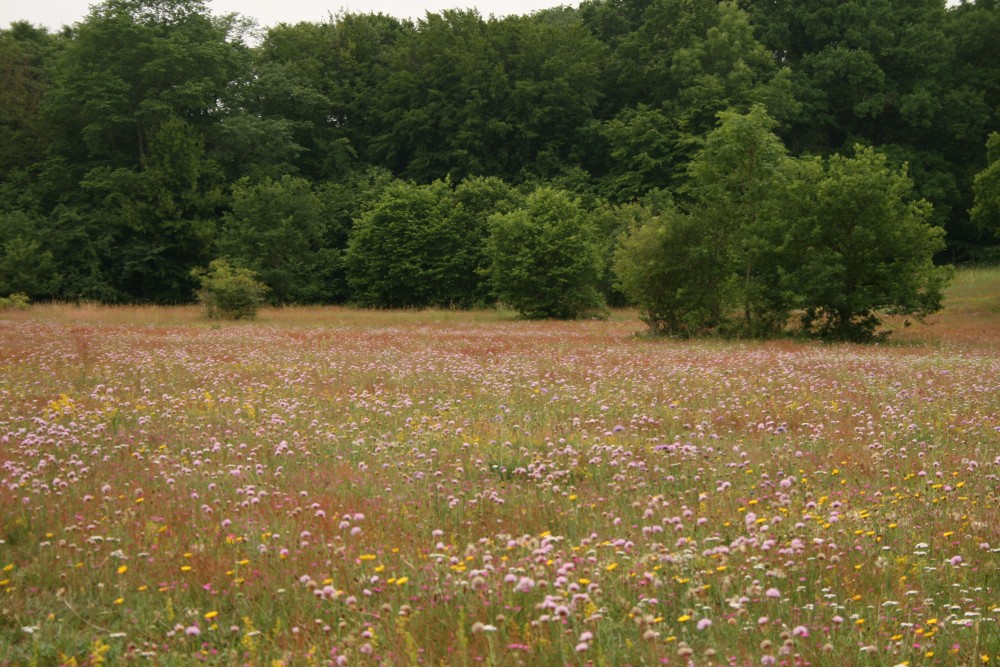 The entire military garrison of Gotland in one image. 
Having neglected its defense for a quarter of a century and not fought in a major war since 1814, Sweden has a long list of tasks to improve its defense capabilities. As its government debt is just 41.3% of GDP, its budget deficit a mere -1.6% and its defense industry one of the world's best, Sweden can quickly fix all its defense problems if its government is willing to do so.
The key to the defense of Sweden is the island of Gotland. If it is well garrisoned and defended, no enemy can attack the Swedish mainland. However, if Gotland falls, an enemy can dominate all of Sweden with anti-air, anti-ship and tactical missiles. If Sweden cannot defend Gotland, it will have to surrender or beg America for help and accept that for such help Russia might attack Swedish cities with nuclear ballistic missiles fired from Gotland.
Therefore, Sweden must reorganize its entire army and move troops to Gotland as fast as possible. Currently Sweden's military is based along functional lines, with i.e. all of Sweden's combat engineers based at Eksjö in the South, while the artillery is based at Boden in the high North. This means that when Russian troops land on Gotland Sweden's artillery will have to drive 1000km from Boden to Nynäshamn harbor to take a ferry to Gotland; similarly the nearest infantry unit to Gotland is 200km inland from a ferry harbor. Thus, Sweden's military will need two to three days to prepare and a further two days to move its units to a ferry harbor. By that time Russia will have fortified Gotland with anti-air missiles, anti-ships missiles, tanks, artillery, thousands of troops and even attack helicopters. If Sweden would then try to ferry its troops to Gotland they would all be smashed before reaching the shore.
Therefore, Sweden must redeploy its army along operational lines: which means one brigade with main battle tanks, mechanized infantry, artillery, air-defense, engineers and logistics on Gotland, one similar brigade in Southern Sweden and one in Northern Sweden. Ultimately Gotland's garrison must consist of at least two active mechanized infantry battalions equipped with CV-90 tracked infantry fighting vehicles, the 32nd Gotland Home Guard Battalion, two tank companies with Leopard 2 main battle tanks, a reconnaissance company with Unmanned Aerial Vehicles (UAVs, aka drones), an artillery battalion equipped with Sweden's excellent Archer artillery system, an air-defense battalion with a long range anti-air missile system, a combat engineer company and a logistic unit to keep the Gotland Brigade supplied. Such a brigade would have only half the strength of the Gotland Brigade, which garrisoned the island during the Cold War, but this new brigade would be strong enough to seriously defend the island from a Russian attack.
To field such a brigade on Gotland is no problem for Sweden, as it already has all the equipment needed. Only another 48 Archer systems need to be bought from Sweden's own BAE Systems Bofors to equip the artillery battalions of the Northern and Southern brigades. Having secured Gotland, Sweden must join NATO. Without joining NATO, Sweden will have to more than double defense spending and triple its armed forces to be able to retake Gotland in case Russia occupies it. However, as a NATO member, Sweden will get help from Britain's Royal Marines, the Netherlands Marine Corps, Portuguese Marine Corps, US Marine Corps, Spanish Navy Marines, Italian San Marco Marine Brigade, Greece's 32nd Marines Brigade and a dozen other nations' special forces, navies and airborne forces.
While joining NATO will ensure Sweden gets the amphibious assault ships and marine troops needed to retake Gotland, it still must invest in new weapons and technology for its neglected armed forces. The good news is that Sweden already ordered 60 improved Saab JAS 39E Gripen fighters with deliveries commencing in 2019. Also positive is that with the next software update the approximately 100 Gripen already in service with Sweden's air force will be able to deploy the Taurus KEPD 350 cruise missile. The Taurus, built by Sweden's Saab Bofors Dynamics (SBD) and Germany's MBDA, is a cruise missile able to carry a warhead of half a ton 500 km into enemy territory. SBD also produces the long-range anti-ship missile RBS-15, which in its next version Mk. IV, will be able to fly 1000 km and capable of striking land and sea targets. Sweden needs to buy one of the two missiles to have the possibility to strike Russian forces on Gotland and Russian command centers in Kaliningrad from outside the range of Russian S-300 anti-air missiles.
Additionally Sweden needs to add the capability to its Gripen fighters to carry the HARM Targeting System Pod and the AGM-88E AARGM anti-radiation missile, the combination of which will allow Gripen fighters to destroy stationary and moving enemy air defense systems from a distance of 150km. Sweden should also buy eight new C-130J Super Hercules transport planes to replace its seven old C-130H Hercules planes delivered in 1965 and ideally add two KC-130J Hercules aerial refueling planes, enabling Swedish fighters to be refueled during combat and giving Sweden the possibility to airlift troops and supplies to Gotland in case of war. One other area where Sweden will have to upgrade its current capabilities is the acquisition of a long-range unmanned aerial vehicle (UAV), as the RQ-7 Shadow in its inventory cannot reach Gotland from mainland Sweden.
To save money, Sweden's politicians cancelled during construction the surface-to-air missile capability for the Navy's Visby-class corvettes. It is time to add this capability and give the Visby-class the ability to shoot down Russian jets and helicopters. The Navy also needs to speed up the deployment of its new NH90 NFH anti-submarine-warfare helicopters as they are needed to sweep Russian submarines from Swedish waters. Most crucially, the Swedish Navy must add the capability to fire cruise missiles to its new A26 submarines. Ideally, a submarine-launched version of the RBS-15 Mk. IV missile will be developed, which will give Sweden's submarines this coveted capability to strike land targets while submerged. Alternatively, the American UGM-109 Tomahawk cruise missile can be fired by submerged submarines via their torpedo tubes. Additionally, the Navy should order a dozen heavy landing crafts capable of transporting a least one CV-90 each for operations of the Swedish Amphibious Corps.
During the Cold War, the forerunner of today's Amphibious Corps, the Swedish Coastal Artillery, was equipped with truck-mounted RBS-15 anti-ships missiles, which were retired in 2000. Today's much better and improved RBS-15 version would provide the Amphibious Corps with a long-range anti-ship and land attack missile. Placing such missiles on Gotland would round out a strong defense of the island and therefore Sweden should acquire two batteries of truck mounted RBS-15 missiles for the 32nd Gotland Home Guard Battalion.
Deploying a brigade worth of troops to Gotland will do wonders for Sweden's capability to defend itself, but the Swedish Army still urgently needs a new modern air-defense system to defend Sweden from enemy air and missile attacks. Currently the army uses an upgraded Hawk air defense system. The Hawk entered production in 1960, the same year the Beatles were formed. It is high time Sweden buys a modern long-range air-defense system: either the American MIM-104 Patriot or the Italian/French SAMP/T. The latter has a shorter range, but is much more capable when it comes to destroying ballistic missiles, which an insane Russian dictator might fire against Stockholm. Therefore Sweden should buy the SAMP/T as its own RBS 23 BAMSE system is a medium-range system which cannot shoot down Russian missiles heading towards Swedish cities. Buying six SAMP/T batteries and basing one in Southern Sweden at Karlskrona, two on Gotland, one to the South and one to the North of Stockholm and the sixth at Luleå in the North would effectively protect Sweden from Russia air and missile attacks.
Beyond its own territory, Sweden should do everything to enhance the defense capabilities of its neighbors: the three Baltic States need a self-propelled artillery system and Sweden should allow them to license produce the Archer; the Baltic States and Poland need a modern tracked infantry fighting vehicle and Sweden should offer its CV90 for joint production in Poland; Poland needs a modern fighter jet and Sweden should invite it to join the JAS 39E Gripen fighter program; Poland wishes to buy three modern cruise missile capable submarines and Sweden could offer to adapt its A26 submarine and build it in Polish shipyards; this list goes on and on. Therefore Sweden, as I have argued before, should make it a cornerstone of its foreign, defense and industrial policy to license Swedish military systems and technology to its neighbors.
Overall Sweden is in the lucky position to be able to stall a Russian offensive by simply garrisoning Gotland with enough troops and air-defense and anti-ship missiles. On the other hand, if Sweden fails to garrison Gotland adequately and in time, the fall of the island to Russia will devastate Sweden's defense capabilities beyond salvation. Gotland is the key to the safety of the Swedish nation and leaving it undefended is a mistake bordering on criminal negligence.
This article is part of the article series Peace is Over, which also includes the following in-depth analysis of the current military capabilities and the required changes to defend Poland and the Baltic States:
Tags: Gotland, Military analysis, Russia, Russia's confrontation with the West, Russian military threat, Russian Navy, Sweden