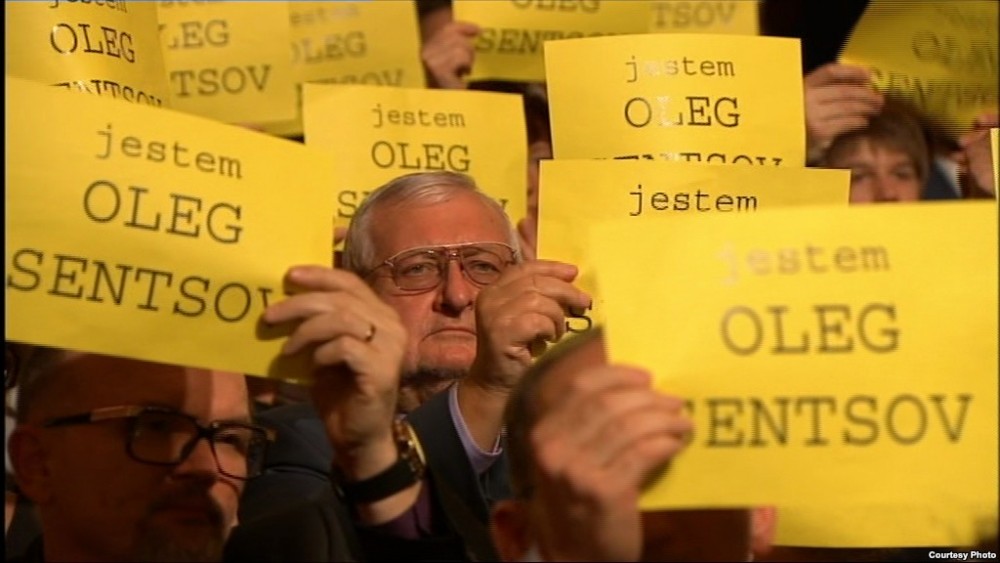 Warsaw — The Polish Film Academy has launched a campaign to support Ukrainian film director Oleh Sentsov, who has been detained by the Russian FSB (Russian intelligence service, successor to the KGB — Ed.) and accused of terrorism. Polish filmmakers say the action will continue until Sentsov is freed.
During the prestigious Polish Eagles film awards ceremony in Warsaw on March 2, some 800 Polish filmmakers lifted signs with the words "I am Oleh Sentsov." They were encouraged to take this action by Dariusz Jablonski, president of the Polish Film Academy, which annually decides on the winners of the Eagles awards.
The famous Ukrainian-born Polish singer Olena Leonenko explained why it is important to support Oleh Sentsov. Speaking form the stage of the Polish Theater, where the ceremony took place, she said that the only weapons used by Oleh Sentsov, whom the Kremlin accuses of terrorism, were a camera and words. "He who saves one person saves the entire world," she said.
Dariusz  Jablonski told Radio Svoboda why he initiated the action of support for Sentsov during the film awards ceremony.
"We used our celebration, the ceremonial presentation of the Eagles, for this action," he said. "These Polish 'Oscars' are the most important film awards in Poland. There were many distinguished guests at the presentations — representatives from the government, the president and the Sejm (parliament). I encouraged the attendees to express their solidarity with Sentsov. This celebration was shown on Polish TV and was seen by about a million viewers. I announced that the Polish Film Academy is beginning its symbolic patronage of Oleh Sentsov. We will not forget him, he said.
Poles understand importance of freedom of expression
Dariusz Jablonski explained why Polish filmmakers in particular care so much about Oleh Sentsov.
"We Poles understand very well what it is to be imprisoned for language. It has just been 25 years that the era ended in Poland  when it was impossible to say what you thought, when it was impossible to publish what you wanted to write, when it was difficult to shoot  good films. Today we are witnessing the rebirth of this system that is brutally destroying our colleague," he said.
According to Jablonski, the Polish Film Academy will make sure that every day that Sentsov is imprisoned in Moscow he knows that he is remembered and cared for. The Polish filmmakers will initiate various actions in Europe to bring attention to the Ukrainian director and will collect funds to provide financial assistance and support Sentsov's legal defense, Jabloski said.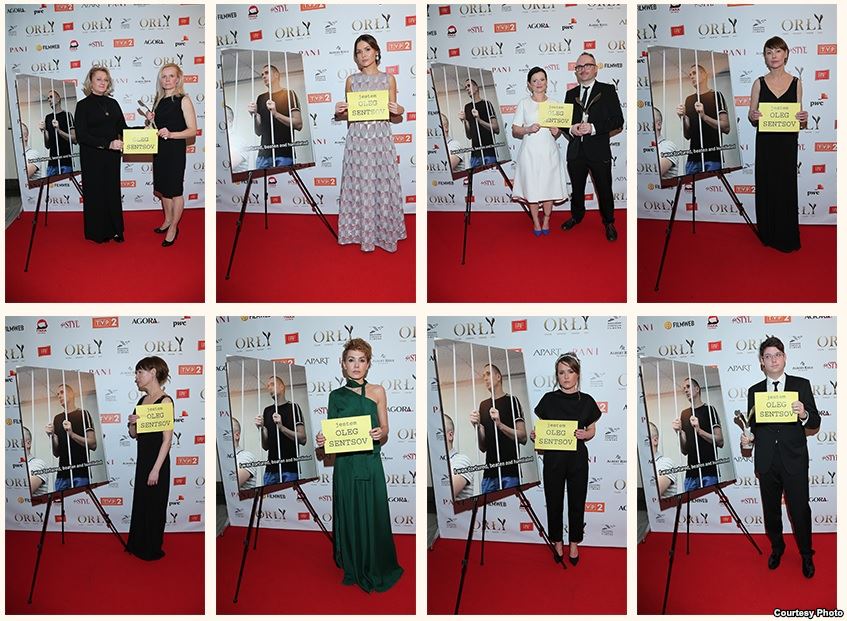 Tags: #LetMyPeopleGo, News, Oleh Sentsov, Poland, Polish Film Academy, Political prisoners