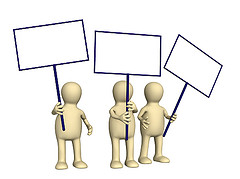 In addition to firming up its links to left-wing parties in EU countries and developing relations with right-wing nationalist parties there, Moscow must create new parties consisting of émigrés, ethnic Russian and otherwise, from the former Soviet space, according to several members of the upper house of the Russian parliament.
But that effort, modelled after what Moscow has done in the Baltic countries and the former Soviet republics and informed by what Beijing has done with the overseas Chinese is likely to backfire because it will be viewed by everyone as a Russian effort to interfere in the internal affairs of these countries, according to one French analyst.
On Thursday, Russia's Federation Council discussed the possible mechanisms of expanding Moscow's contacts with and use of "the Russian world abroad," a group that speakers said numbered 25 million potential "'polite people'" who could help promote Russian interests there and especially in the EU.
Konstantin Kosachev, the chairman of the Federation Council's foreign relations committee, said that that "the organizations of compatriots must be converted into a self-standing influential social force in those countries where they live" and that "this process must be supported by Russia."
He and other Russian senators pointed to the formation in Germany of the Einheit Party as an example of such "'soft force.'" Established two years ago, it now has "more than 4,000 members" consisting primarily but not exclusively of Germans who emigrated from the USSR or from Russia. It is registered in three of the German lander, but it has not yet won any elections.
Dmitry Rempel, the chairman of the party, said that "it is possible to say that we support Russia's position on many issues – Ukraine, opposition to the rewriting of history, and opposition to the growth of nationalist attitudes here in Europe. Here we are allies and ready to support Russia in these areas."
The party "does not expect financial help from Russia," he added, noting that "we are a German party." But at the same time, he noted that it is closely linked with Russian businessmen and social movements, which although he did not say so might very well be a channel through which Russian assistance might flow.
Igor Morozov, a member of the Federation Council's foreign relations committee, said that Einheit consisted of "Germans from Kazakhstan, Kyrgyzstan, Ukraine and Russia" and seeks to defend "the social-economic interests of migrants who consider Germany their motherland."
At the same time, Morozov said, the formation of such a German party shows that "the 'Russian world,' besides its ethnic components, consists of those who love Russian culture and history, share our values, and finally speak Russian" as well as those "who have roots" in Russia and "the children of mixed marriages."
"The appearance of pro-Russian parties as a political instrument for defending their social, economic and humanitarian rights will only work to the benefit of the EU countries," he continued, saying that "we with gratitude acknowledge those conditions which Germany has created for our resettlers."
Leonid Kalashnikov, the first deputy chairman of the Duma's foreign relations committee, said that he personally was glad that "the party of Lieberman in Israel is among the leaders," but that "if an analogous situation arises in Germany, it will be still better. But this hardly depends on the Russian foreign ministry or other structures."
"It would be naïve to assume that they are capable of [such] great achievements when there is no financing," the Duma deputy said. He added that Russia should focus on parties of the left where its support is greatest rather than on parties of the right, only a few of which are its backers. France's National Front is "the exception" which proves the rule, Kalashnikov said.
But French analyst Alexandre Lats disagrees. He told "Svobodnaya pressa" that he very much doubted that "a party of migrants from Russia could become a significant part of the political landscape in Europe" not only because the numbers of such people are relatively small but because other Europeans would view it as a heavy-handed Moscow ploy.
And he explicitly cautioned against extrapolating from Russia's experience in the formerly occupied Baltic countries or former Soviet republics to Europe: The two situations are completely different, he suggested, and a tactic that works in one place is far from guaranteed to work in another.
Tags: EU, International, Moscow-controlled parties in EU, Russia, Russian émigrés