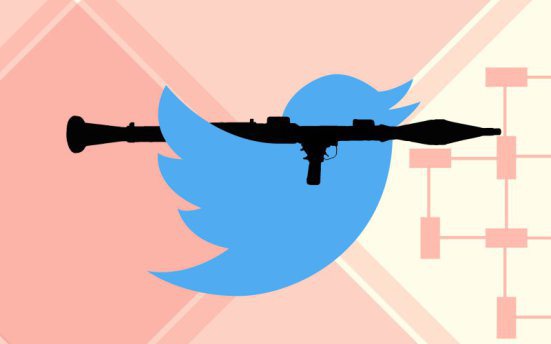 Recently, Euromaidan Press had a rather peculiar conversation with a member of "LNR" PR-service on Twitter, during the course of which we managed to get the terrorists to practically admit Russia's direct involvement in the war.
In a somewhat pretentious tweet, in which the "LNR" representative boasts of not stopping their offensive quote "just because they sign a piece of paper in Minsk" end quote, we have asked the original poster a question, will the "Luhansk people's army" continue its fighting even if Russia stops sending troops and arms to which the "LNR" representative replied: "yes, without a doubt. If Ukraine pulls out of Donbas we can talk".
@LuhanskRepublic So you're saying you're going to continue fighting even if Russia stops sending you troops and arms?

— Euromaidan Press (@EuromaidanPress) February 12, 2015
@EuromaidanPress yes, without a doubt. If #ukraine pulls out of #donbass we can talk. If we disarm #kiev facists will kill us. No choice.

— Luhansk Republic (@LuhanskRepublic) February 12, 2015
As we tackled the question of direct Russian involvement further, the representative began, it seems, understanding what we're getting at, and started grossly contradicting his previous statements, claiming that Russia is not sending any direct help to Luhansk, and any Russians fighting for the "LNR" terrorist organizations are merely volunteers.
As we continued pressuring, the "LNR" representatives gave up, and said that it "doesn't matter anymore", since they're assured in their victory so much that they no longer need to cover up Russia's involvement.
It would've been interesting to hear a conversation this particular poster is going to have with his or her ideological curators, but it isn't nearly as interesting as the absolute inability up to this point of covering up the Russian involvement in the East even by the same terrorists they're supporting! Yet we're going to have to see if they'll remain as cocky after Russia cuts their supplies with the new packet of sanctions coming their way.
Tags: Donbas war (2014-present), News