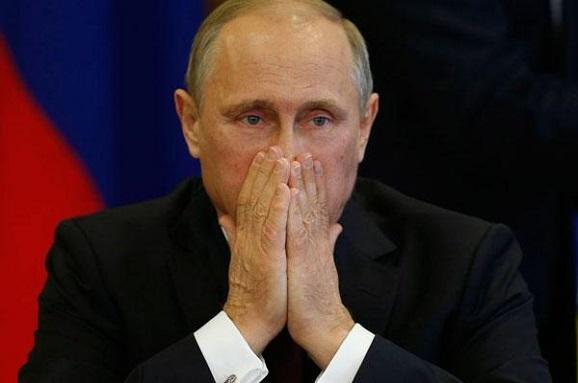 In Russia there is a growing rift between Vladimir Putin and the ruling elite that will bring about changes in the Russian presidency, says Russian scientist Andrey Piontkovksy. The political analysts and senior researcher at the Institute of System Analysis at the Russian Academy of Sciences shared his views at a round table meeting in Kyiv on Thursday, February 5, as reported by Ukrinform.
"There are interests here of the ruling corporation, the thieving, Chekist corporation, and then there are the personal interests of Mr. Putin. With increasing pressure a very significant gap is appearing here: Putin is interested in his personal power and his inner circle is not. And at some point, it (the inner circle) inevitably will conclude that Putin is hurting the corporation," Piontkovsky said. He noted that the Russian elite is not interested in a total rupture with the West, where it has assets and a certain lifestyle, and does not want the total isolation of Russia and its leader.
According to Piontkovksy , when a split takes place between the interests of Putin and those of the ruling elite, new people will somehow come to power. They will "not be Sakharovs or Mandelas but rather some post-Putin Ivanov-Sechenovs."
He also believes they will be "forced to distance their policies from the fiasco brought about by Putin and, especially,  to fully review their relations with the West."
When it comes to relations with Ukraine, he thinks that during this period the "desperate residents of Luhandosiya" will disappear immediately,  and "the new government will begin some serious negotiations with Ukraine on the issue of Crimea. At that point it will be possible to speak about a new stage of Russian-Ukrainian relations."
At present there is a war between Ukraine and Russia, where the positions of the two parties are absolutely irreconcilable, Piontkovksy said.
"Moscow cannot continue to advance, occupy Ukraine, and create a corridor to Crimea through purely military means because this will bring about much harsher sanctions by the West and inevitably high casualties among Russia's military," he said.
He added that current losses among Russian soldiers are unacceptable for Russian society, and this is why the burials of Russian military are being conducted with such secrecy.
He believes that given the scope of the conflict, as well as the increasing involvement of the West, "we can conclude that Putin is doomed. But as long as he remains in power, this war will not end."
Piontkovksy also expressed confidence that eventually the conflict will end in victory for Ukraine, which will become an integral part of the European world.
Tags: News, Piontkovsky, Putin, Russian invasion, Ukraine