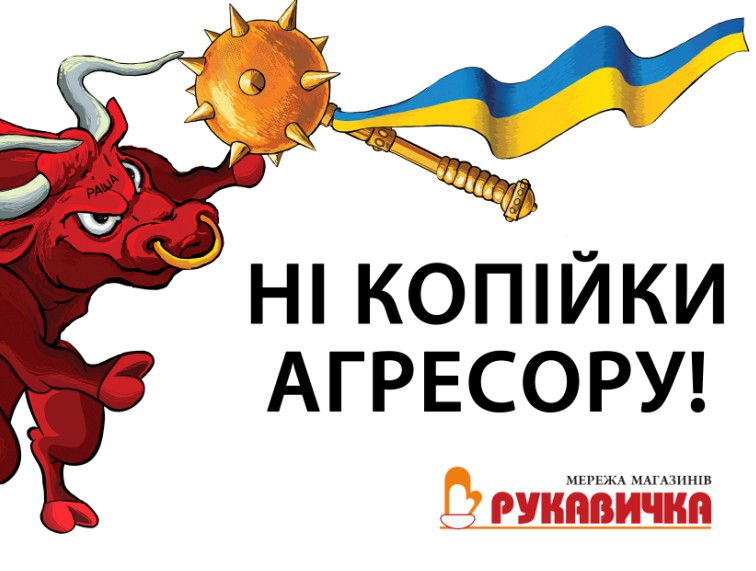 On February 1 2015, the Rukavychka supermarket chain will stop selling Russian goods.
The company's management has decided to block reception of Russian goods and instructed its employees to identify and remove brands of Russian origin, which are often "disguised" under a Ukrainian or foreign barcode.
As we are expecting questions or complaints, we inform our customers that removing Russian goods from our stores constitutes a position of principle by the management. We hope that you will support our decision and continue shopping and cooperating in our supermarkets!
Please note that the replacement of Russian products with European goods can affect the quality and price of your purchase. However, your money will no longer line the pockets of those who purchase and use weapons against Ukrainians.
 Ed.- Rukavychka is the eighth largest supermarket chain in Ukraine and the first to announce that it will no longer be selling Russian goods.
Tags: News, Rukavychka, Russian goods