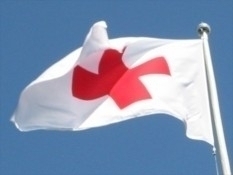 The Red Cross Society of China has sent aid to Ukraine worth  more than $3.2 million to help internally displaced persons and persons affected by the conflict in the Donbas, said Huang Liman, the deputy head of international cooperation of the Red Cross Society of China, reports Dzerkalo Tyzhnia, December 17.
"The humanitarian transport, prepared by the Red Cross Society of China after an appeal by the Red Cross of Ukraine, has departed by air during the night of December 16-17, Huang Liman said, adding that it is expected to arrive in Kyiv on Wednesday, December 17.
The Chinese representative noted that the cargo is intended for the "displaced persons from regions where combat is taking place." The goods will be distributed by the Ukrainian Red Cross Organization, which had sent a list of needed items to Beijing. However, the donors will be keeping track of who receives the aid, she said.
"We've had many natural disasters in China, and we have received a lot of help from Red Cross organizations from abroad. We ourselves are trying to help others because we are like one big family around the world, she said.
The humanitarian aid includes medical equipment, including generators for operating, mobile x-ray equipment, ultrasound and EKG machines, defibrillators, hospital beds, wheelchairs, crutches and stretchers, blankets, medical first aid kits, kitchen sets, water purifiers and much more. The total value of the aid stands at 20 million yuan ($3.23 million).
Earlier, it was reported that the UN will provide $1.6 million for the most needy displaced persons from the Donbas.
Tags: Donbas refugees, News