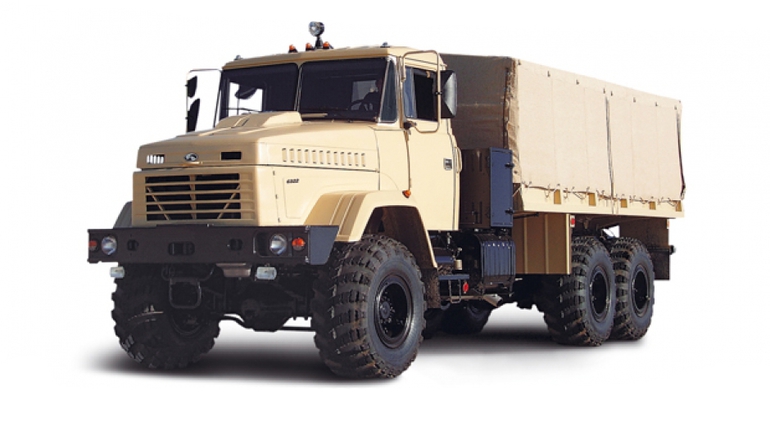 KrAz-6322 6x6 – picture: AutoKrAz 
The Ukrainian company AutoKraZ has signed a deal to supply a large order of trucks to the People's Democratic Republic of Laos. The 6×6 "Soldat" KrAZ-6322 trucks will be delivered in the standard configuration and then fitted with engines that meet Euro 0 emission standards. Representatives of the Ukrainian company reported that their client chose the vehicle because it is proven, reliable, damage-resistant, and easy to use, maintain and repair.
 A major consideration was quick delivery, which is scheduled to start in the first quarter of 2015. In order to keep transportation costs low, the vehicles will be delivered in parts to Laos in standard containers and  assembled on site by an AutoKrAZ service team.
Ukraine attaches great importance to this order because it is the first contract with Laos since 1989. The company was a major supplier of trucks to Laos in 1978-1989 when it supplied more than 380 vehicles — mostly the KrAZ-255b. 
The "Soldat" is designed to transport people and loads of up to 10 tons, including artillery of up to  203 mm caliber. An unladen vehicle, weighing 12700 kg, can move at a maximum speed of 80 km / h and consumes 39 liters of fuel per 100 km.