Russian propaganda used the name of the former Deputy Foreign Minister of Ukraine Andriy Veselovskyi in a story on the "horrors of Euromaidan" that was featured on the state-owned Russian television channel Russia-1.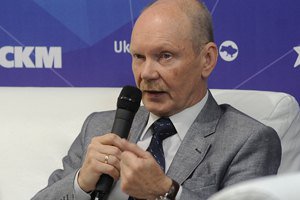 In the  feature a certain Andriy Veselovskyi, who is introduced as "Deputy Foreign Minister of Ukraine, 2005-2008," comments on events in Ukraine to the Russian interviewer.
Veselovskyi did indeed work at the Ministry of Foreign Affairs of Ukraine, but the person appearing on Russian TV is not the Ukrainian diplomat.
Main photo: freeze-frame with the fake "diplomat" on Russia-1
https://www.youtube.com/watch?v=6qJCI2pIBYQ