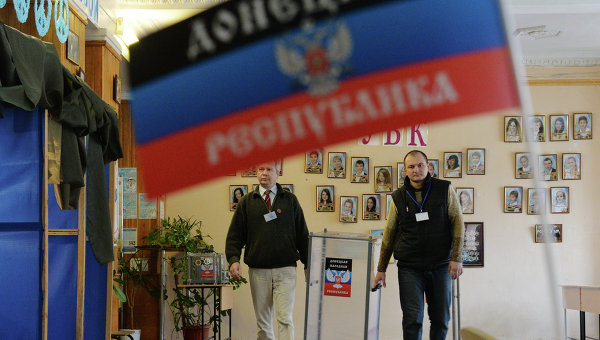 Czech journalist and politician Ladislav Zemanek, who participated as an "international observer" in the so-called "elections" in Donetsk, confessed on his web page in Facebook that his mission was organized and paid for "by the Russian side."
Zemanek noted in his report two more "observers" who visited the "DNR" with him. Neither one of them has denied the information about Russian sponsors, as reported by Evropeyskaya Pravda.
"The action was organized by the Russian side, and that makes it obvious who paid for it" – said Zemanek, who is the deputy chairman of the Czech party of People's Democracy, advocating for the country's withdrawal from the European Union.
"I recognize the conducted elections fully… I can in good conscience state that I have not witnessed a single mistake, elections were held in a very friendly atmosphere and with enthusiasm. We could learn from them," – he said.
This post is open for commenting only to Facebook-friends of Zemanek. Later, in a discussion with them, "observer" acknowledged that voter lists were absent in the elections, but said he does not see this as a problem, because "no one knows who lives where."
"I will write a more detailed post in the next few days. In it there will be details about the meeting with the outstanding Russian philosopher Alexander Dugin" – said Ladislav Zemanek.
The Foreign Ministry of Ukraine isinformed of this admission by the Czech politician, said its spokesman Yevhen Perebiynis.
The "elections" in Donbas took place on November 2. The only country, whose state agencies have declared their recognition of the results, was the Russian Federation.
European politicians believe that with the help of such actions of Russia, the terrorists are trying to destroy the Minsk Agreement.
The "international observers", which represent the extreme right and the extreme left parties of the EU, were declared by Kyiv to be persona non grata in Ukraine.
Tags: Donbas, Donbas war (2014-present), Elections in Ukraine, EU, Observers, Russia