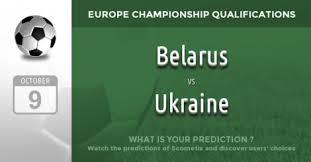 Belarusian KGB officers arrested more than 100 fans immediately after the football match Belarus-Ukraine (0-2 victory for Ukraine) (Euro 2016 qualifying round).
TV channel Dozhd reports that local media are saying the fans were arrested because they were singing obscene songs about Russian President Vladimir Putin during the match.
During the game, fans of both teams shouted "Glory to Ukraine!" and "Long Live Belarus!". Then they banded together to sing the "la-la-la" song about the President of Russia. The chant was broadcast live. Many amateur video have appeared on social networks.
Police officers did not intervene during the game. The fans were arrested outside the stadium. About 100 people were detained, mostly Ukrainian citizens. Representatives of the Ukrainian Embassy were immediately notified. Court proceedings are scheduled for October 10. Most likely the fans will have to pay fines and will be deported from the country; some may be placed under arrest for 15 days.
Tags: Belarus, football/soccer in Ukraine, News, Ukraine