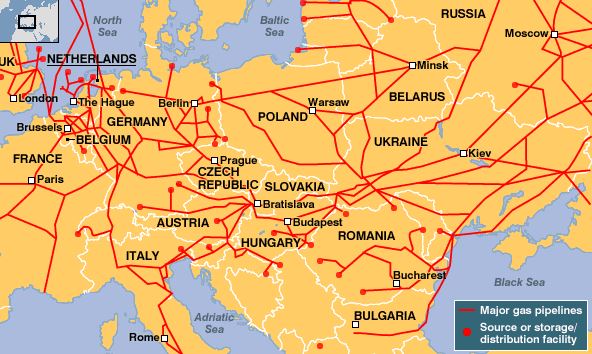 Ukrainian‬ Prime Minister Arseniy Yatsenyuk has suggested that the EU hold an urgent session to develop a common energy policy which would foresee a possibility of pumping gas from Europe to ‪Ukraine‬, the Interfax-Ukraine news agency said on 26 September.
"After Russia violated all possible agreements and, what is most important, violated the rules of functioning of the European Energy Market by cutting off gas supplies to the EU, I believe that the EU should urgently convene a meeting and all EU member-states should take a single, coordinated stand to give Russia's Gazprom no chance of blackmailing Europe and Ukraine," he told journalists in ‪Kyiv‬ upon his return from the USA.
He said that "Russia challenged the energy security of Europe and wants to freeze not only Ukraine, but the entire EU", which calls for "an adequate tough and effective response".
Yatsenyuk refused to comment on the Ukraine-EU-Russia gas talks held in Berlin on 27 September, Interfax-Ukraine said in a separate report the same day. "I will not give any comments until the agreements are put on paper. However I would like to stress that there is no way Ukraine will recall its lawsuit from the ‪Stockholm‬ arbitration," he said.
Image: BBC