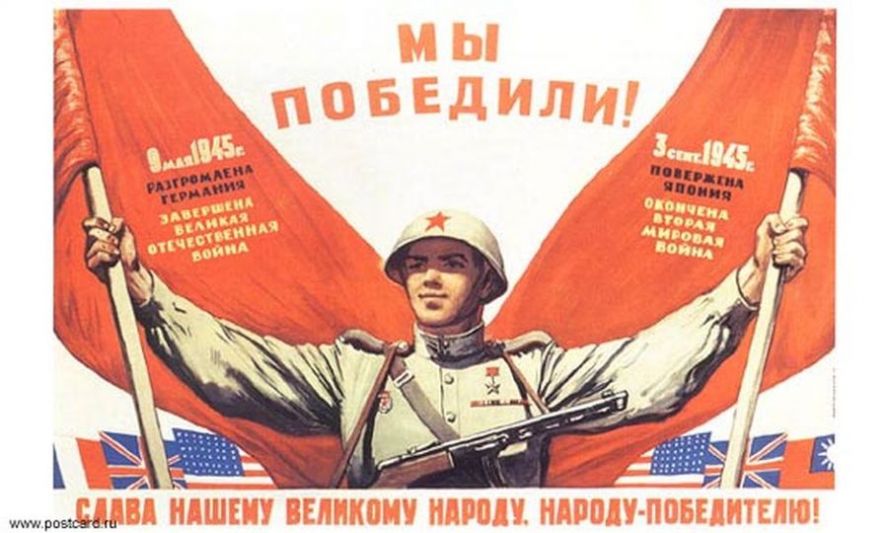 Russians hear on television about the horrors that are happening in Ukraine on a daily basis. Naturally, everything started with Maidan. The Kremlin long-livers hated the fact that the Ukrainian nation managed to sweep away Putin's henchman, Yanukovych, hold fair elections, and elect a new President for themselves. The most important thing was the fact that the Ukrainian people – who are the true source of power in their own country – managed to win the right to choose their leaders.
This right has not existed in Russia for a very long time. There is the appearance of elections, in which the ruling party will enjoy a stable advantage, with a minimal percentage of representation for opposition members who are not able to influence the Kremlin's policies under any circumstances.
The Russian electoral law, first passed in 1998, has been amended severely, the Constitution has been debased, and practically none of the articles of Russia's Main Law have been executed for 14 years. People loyal to Kremlin policies are appointed to all key posts by the President: the High, Constitutional, and Oblast courts; the federation council, governors, the MIA [ed. – Ministry of Internal Affairs]. The State and lower-level Dumas only include members of ruling parties. In sum, the Russian people have long forgotten what fair elections are.
The Russians only discovered the word "referendum" when they took away Crimea and at the moment they brought about destabilization in Luhansk and Donetsk oblasts. There have been no referendums in Russia for 24 years. Referendums on governmental issues have been banned by law since 2006.
Nonetheless, in the past half-year, the people have heard from Putin phrases that have been long forgotten in Russia: the right to self-determination, the right to hold elections.
Cynical lies have become the daily norm. Prior to this point, the Russians have been made to think for a very long time that politics is a dirty affair. And while the average Russian citizen honestly stopped engaging in politics, politics has engaged with each and every citizen. This whole process began with brainwashing and the formation of a distorted perception of reality.
This is why as soon as Maidan began in Ukraine, Russian TV channels started showing stories on how all of the renegades from the country – which was allegedly falling apart – had gathered there. They sent Russian spetsnaz to Maidan and made them play the part of snipers who killed Ukrainians in cold blood, only because these citizens did not wish for their country to return to the times of criminal feudalism.
There would have been no war with Ukraine had Putin's vassal, Yanukovych, remained in power. Within 14 years, the Russians have been turned into an obedient majority of "dummies" who are unable to analyze what is happening around them. But this did not happen to the Ukrainian people. And suddenly they disobeyed: kill them!
Putin does not know the meaning of mercy. He is vindictive, and he knows how to punish. And he is not going to view a country which he has considered his patrimony as a separate state. He is akin to a capricious child who is used to getting everything he wants. In Russia all natural resources are viewed as private property by himself and his associates. And now the myth has been launched towards the people, through churches and various sects, that it is he who is the long-anticipated Messiah and the gatherer of Russian lands, and that Ukraine does not exist after Maidan, but there is NATO and evil ukrs, who are torturing Russians in Ukraine. They are Banderites and fascists, which is why they are subject to annihilation. The imperial way of thinking was put into the heads of the unsuspecting Russian population through controlled media.
And now parents are sending their children as volunteers to a foreign country, without stopping to think that over the last 24 years Ukraine has managed to become an independent state. And when their children die in a completely senseless war, they, dying of grief, do not curse Putin, who started this bloodshed, but the evil ukrs.
The propaganda has done a fantastic job if even in the face of personal, irreparable grief, the Russians are unable to make the right conclusion. This is why the mothers and wives to Russian servicemen are silent, unwilling to recall their children from war. They howl in apartments in all the corners of Russia, but they are silent!!!
They are looking for them, the dead and the missing, in silence and in secret. They are afraid of God knows what – under these conditions in a normal and free society people go to journalists themselves to tell about their grief and injustice.
The Russians are silent… It is the bydlo [ed. – "cattle"] mentality, I repeat, that has been so artfully crafted by the government within the past 10 years and put into the heads of regular Russian citizens. And of course, under such conditions, it is necessary to find extreme moral strength and internal courage to throw off the clouded darkness, to see the Truth. But the Truth is uncomfortable. It is easier to watch NTV and LifeNews, relaxing in front of the zombie-box, than to think independently. But many mothers cannot take it anymore, their instinct makes them rise up, search for their children, address the press.
A new lie has been launched so that the average Russian doesn't think that really over two thousand Russian 'volunteers' have already died in Donbas: It is not grieving mothers, but childless women and lesbians who are muddling the water. And strangely enough, the people, who have essentially been turned into cotton, swallow yet another piece of absurdity.
So it turns out:
There is combat in Donbas, but no war
there are 'green men' but no Russians
Russian military equipment, including GRADS, tanks and aviation, is present in Donbas, but there are no Russian military specialists servicing them
there is Luhansk, which has been reduced to ruins, as well as hundreds of towns and villages and eradicated civilians, but no war
there is storm fire from all sides, but no casualties
there are thousands of missing Russian volunteers and servicemen, but no cargo-200.
Paradox!
And shouts continue from all sides: Donbas is Russia. Let's suppose it is so. But why then hasn't Putin and the Russian government said anything at all (!!!) about Donbas' accession to Russia? Novorossiya? Why did the Russian media even stop using the word?
Switch on your brains, dear Russians!
It is not a coincidence that the entire world is rebelling against our country. We invaded the territory of a sovereign foreign state, where our fraternal nation lives, capable of valuing freedom and the right of choice. We were cynically made to fight against each other and kill each other.
Ukraine was and remains a country that, because of our invasion there, turned in a short amount of time into a unified, monolith nation, and they are fighting for every foot of their land, saving their children from the fascist Russians that vilely attacked them! It is us, yet, us, who have become fascist Russians without even noticing.
And we were made to be so by Putin's allies, who call themselves unified and fair. Think for just a moment!
The most dedicated ones will shout: But NATO is there! Believe me, there is no NATO there, but there are NATO bases in Ulyanovsk. NATO representatives are present at all celebrations in Severomorsk and Vladivostok. Russia has bought half of its weaponry in EU countries! Yes, NATO bases exist on the territory of Finland and Norway, as well as in all countries where Russian tourists love to go on holiday. And they are calm and peaceful. And only where Russia stakes its claims on territories, there is cruel war, and all living things die.
And I hear again: They are killing women and children. No, dear ones! The Ukrainians are saving their children and their elderly from spetsnaz gangs, who are infiltrating Ukrainian territory, masquerading under disguise, kidnapping, violating, torturing and killing civilians, and then everything is massively uploaded to the Internet under the guise of ukr cruelty.
The Kremlin came to understand a long time ago that the Internet is the most powerful weapon to spread misinformation. This misinformation exists in such mass proportions that the Russians, who are unable to filter information, always come up with 'ukr cruelty' in their searches, which in reality are either staged or real cruelty of Kadyrov's men, or complete renegades who are capable of eradicating their own parents or children without any remorse.
Sadists are the Kremlin's whores most loved topic. They understand that the generous Russian soul will be horrified and will take pity, and, having seen horrible pictures of torture, will come to hate the enemy. And at this historical stage regular Ukrainians are the enemy. But soon the enemy can become Moldavians and citizens of Kazakhstan.
By paying close attention to the events in Ukraine and seeing how they are interpreted by Russian media, every thinking person noticed a long time ago that all the monstrous acts ascribed to the 'evil ukrs' are being committed by the 'volunteers,' at whose side Russian media suspiciously emerge in record time.
Events that seem strange to Ukrainians recently happened in the combat zone. The blogosphere exploded with a massive amount of eyewitness accounts that saw the Russian army on Ukrainian territory shoot GRADS at the Russian army [positioned] on the Ukrainian border. Many people joked that at this rate the Russians will soon annihilate themselves.
Why was such cruelty necessary? For the 'picture…' For the Russian TV channels to show reports that Ukraine is vilely attacking peaceful Russian divisions stationed on the Ukrainian border. They need to form this image of the enemy in order to justify their own occupational policies. The people will swallow it and reassure themselves even more in their opinions on fascist zhido-banderites.
An undeclared mobilization for re-training into the army has allegedly started in Russia. We already have information that the people who come to military commissariats are being taken to unknown locations and having their phones confiscated. Communication with those who left for re-training has been lost. We can only guess how many of them will return alive.
Tags: Donbas war (2014-present), Military analysis, Russia, Russian invasion, Russian propaganda