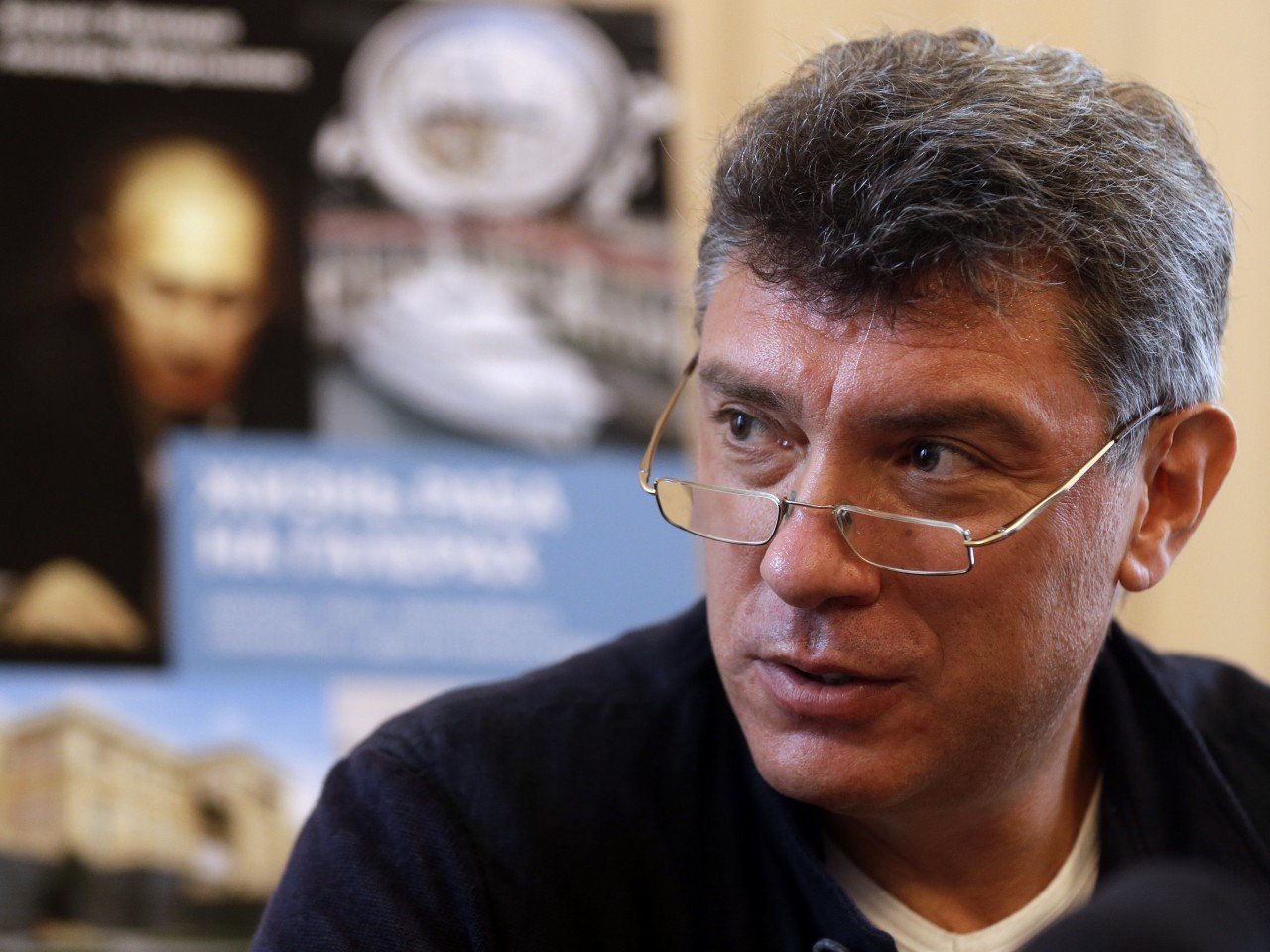 By: Boris Nemtsov*
The propaganda machine is bending over backwards to prove that Putin has triumphed over everyone and stooped everyone. He has lined up both the West and Ukraine, as well as Russia. There're many who believe this…
But if one were to examine the "national leader's" accomplishment carefully, it will turn out that he … had lost everything. Total loser! Just see for yourself.

1. He wanted Ukraine to remain a non-block country, neutral and friendly towards Russia. As a result, Ukraine is dying to join NATO. Joint exercises with the NATO members' militaries are taking place in the country. Moreover, Kyiv has announced upcoming supplies of Western arms for the Ukrainian Armed Forces.

2. He wanted to weaken the North Atlantic alliance. As a result, NATO is building up reinforcement and Western countries are increasing their defense budgets.

3. He wanted to force a wedge between Europe and America. As a result, the Western nations have consolidated in the face of Putin's aggression. They've synchronized the adoption of sanctions and are acting in concert.

4. He wanted to strengthen the disconnect between Ukraine's eastern and western regions. As a result, a politically united nation has emerged (save for parts of Donetsk and Luhansk oblasts). For the first time since the country's independence, presidential candidate Poroshenko won in every region of the country, without exceptions. Prior to Putin's intervention, Ukraine's west voted for one candidate, while Ukraine's east voted for another. (E.g., in 2010, the west voted for Tymoshenko and the east for Yanukovych; in 2004-2005, the west voted for Yushchenko and the east for Yanukovych).

5. He wanted Ukraine to join the Customs Union. As a result, this will never happen. Ukraine has signed an Association Agreement with the EU and is striving for European integration.

6. He wanted to create a puppet state of New Russia covering the territory from Donetsk to Odesa. As a result, he is in control of small parts of Donetsk and Luhansk oblasts. More than 3,000 people, both Russians and Ukrainians, have been killed.

7. He wanted to strengthen his influence in the world. As a result, he became a pariah, and the country is subjected to sanctions.

8. He wanted to punish the West with food sanctions. As a result, he punished the Russian people. Food prices have gone up (up to 40% for meat, up to 20% for milk), while dropping in the West.

9. He wanted to have a loyal regime a la Yanukovych in Kyiv. He got a 100% anti-Putin government.

10. He wanted the Ukrainian people to respect him. He got Putin-you-know-who!

11. He wanted the expansion of the Eurasian Union. As a result, the European Union has expanded. Since Putin's coming to power, 13 new states have joined the EU (for a total of 28 members), whereas no one joined Putin's union. Even Kazakhstan is starting to think about getting emancipated and rejecting the care of Putin's Russia.
So: Winner or loser?
Source:
Echo Moskvy
, translated by Olga Ruda
* Boris Nemtsov is an opposition Russian politician, co-chair of Republican Party of Russia-Party of People's Freedom, and member of Solidarity movement