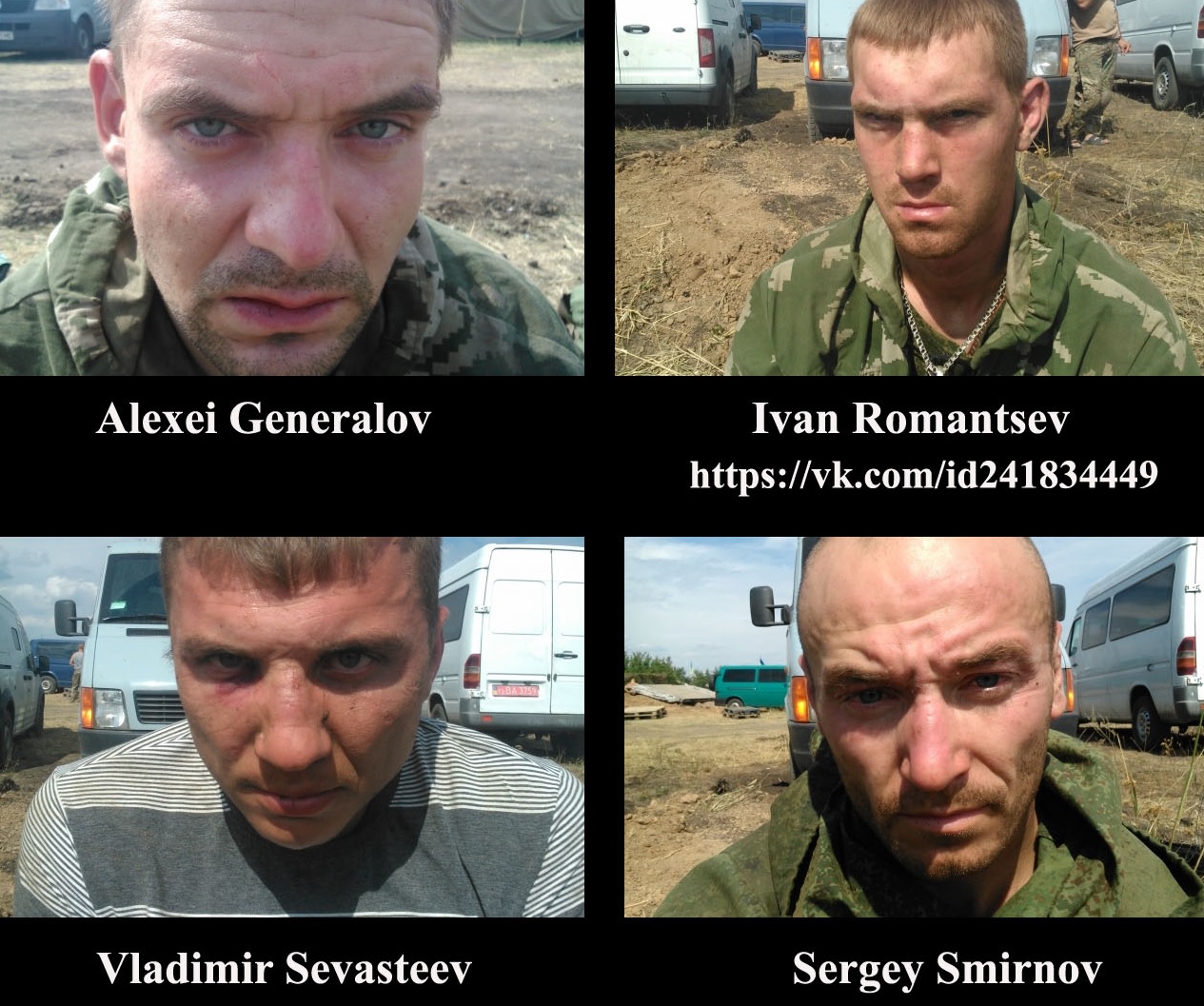 Having realized that even regular artillery and rocket shelling of Ukrainian territory as well as sending mercenaries to eastern Ukraine cannot change the situation in its favor, Russia is deploying more of its regular troops to Ukraine.
On August 25, joint task force of the Ukrainian armed forces and the Security Service of Ukraine detained near the settlement Zerkalny of the Donetsk region ten soldiers of the regiment 331 of Svir Airborne Division 98 of the Armed Forces of the Russian Federation (military unit 71211).
Russian servicemen were captured with personal documents and weapons. They testified that a battalion of paratroopers was sent by train to the Rostov region of Russia on August 23, and at about 3 am on August 24 the unit was alerted and ordered to march as a part of a convoy consisting of dozens of airborne combat vehicles.
According to one of the detained soldiers, lance-corporal Ivan Melchakov, Russian military knew that they were going to Ukraine and illegally crossed the state border. "My fellow Russians, they're scrambling our brains. It is actually different here. Not like they say on TV. We, ordinary boys, who were told… we are going here as cannon fodder… I want to go back to see my mom, dad, brother, sister, granny and grandpa…", – Russian soldier said.
On August 25, the funeral of paratroopers who died under unknown circumstances was held in Pskov region, Russia. The date and circumstances of the death of soldiers were not stated and only their names were announced during the ceremony. Such secrecy suggests that the Russian soldiers were killed in warfare in eastern Ukraine.
Ukrainian security forces have released images and video of soldiers who they have identified as Russian paratroopers operating in Ukraine's east.
On August 25, 2014, near the village of Zerkal'nyj, Donetsk region, Armed Forces of Ukraine in cooperation with Security Service of Ukraine, captured 10 soldiers of 331-st regiment of 98-th Svir division of Airborne Forces of Russian Federation. One of the soldiers, 19-year old Ivan Milchakov, is interrogated in this video and tells about how he was brainwashed by Russian government and fooled by Russian commanders.
Tags: Donbas, Donbas war (2014-present), Russia, Russian invasion