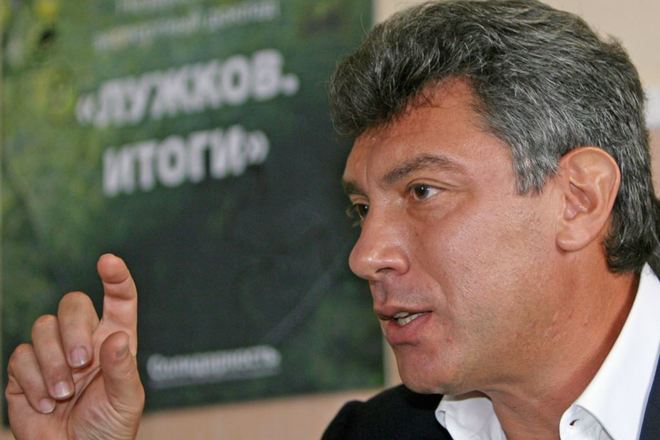 "So is Putin's Russia fighting against Ukraine or not? Agitprop says not. Well, they're saying it's a civil war between the Russian-speaking East and Banderites in Kyiv. However, the commanders of Donetsk units are from Moscow, and Russian servicemen are being secretly buried in Pskov, those who died on the battlefield. But, it's all agitprop and the Russian Foreign Ministry denies everything. Except, perhaps, the Order of Suvorov for military merit that was awarded to the 76 Airborne Division." writes Nemtsov on his FB page.
Nemtsov says that Russian authorities have "messed up" one important thing.
"Putin's government has made a major blunder with regard to the flag and symbols of Ukraine. Hysteria and arresting activists who brandish blue and yellow banners on the streets of Moscow testify to one thing only – Russia is at war with Ukraine and symbols of the belligerent country are a deep insult to Putin's men whose brains and souls have been washed by propaganda."
"It was more straightforward in Georgia. Russia declared openly that Russian soldiers were fighting, that they hated Saakashvili and wanted to carve up the country. But, they proceed differently in Ukraine – it's ignoble and underhand, and there are so many lies…" pointed out Nemtsov.
"It really doesn't matter, Ukraine will survive! There will be peace, and the scumbags who kindled the conflict and set Russians and Ukrainians against each other will be damned to hell." he concluded.
Boris Nemtsov is a Russian opposition politician, a co-chair of the RPR-PARNAS political party and one of the leaders of Solidarnost movement
Source:
obozrevatel.com,
translated by Christine Chraibi
Tags: Russia