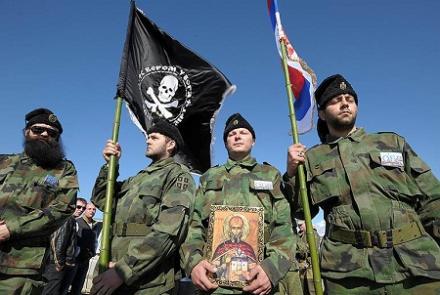 Serbian national from Slovakia is captured in Ukraine 
By: Anton Gerashenko
According to an update from Semen Semenchenko, the town of Ilovaisk was an important strategic military base of separatist forces. The town was surrounded from all four sides and stormed by special battalions Dnipro, Shaktarsk, and Azov, with tank support from Ukrainian army.
Daytime attempts to take the town were unsuccessful. Semen Semenchenko, the commander of Donbas battalion, decided to execute a night time raid, shocking and surprising the separatists who were unprepared for such turn of events. As a result, the town center was captured by the Ukrainian forces and the Ukrainian flag was raised atop the main administration building. After Ukrainian forces regrouped, they had control over half of territory of Illovaisk. Mopping up of pockets of resistance and security sweeps were continuing.
At least 6 bodies of separatists were found at that point. A citizen of Slovak Republic (state member of European Union) Serbian national Miroslav Rohach was captured near the train depot. He had his passport on him with Ukrainian border crossing of airport Zhuliany stamped on July 03 2014. Miroslav Rohach admitted to be a part of an artillery regiment. He also said he supported separatist causes and was a volunteer fighter, not a hired mercenary. Further investigation is pending.
This constitutes the fist documented case of any European Union citizen captured by the Ukrainian military. The court will determine his case, in accordance with investigation results. A Serbian citizen of Slovakia, Miroslav Rohach admitted there were other Serbs fighting on the side of Russian lead separatists. He was not certain if many had survived the night raid, nor their current whereabouts.
There were also reports on YouTube that mercenaries from Spain are also present in the conflict zone, joining the Russian-led Vostok batallion.
Those who come to Ukraine with a sword shall die by a sword. Glory to Ukraine!
 Anton Gerashenko is an adviser to Ukraine's interior ministry
Source:
Anton Gerashchenko's FB
, translated by Anthony Lysenko, photo – generic photo of Serbians in the conflict zone
Tags: Donbas war (2014-present), Donetsk