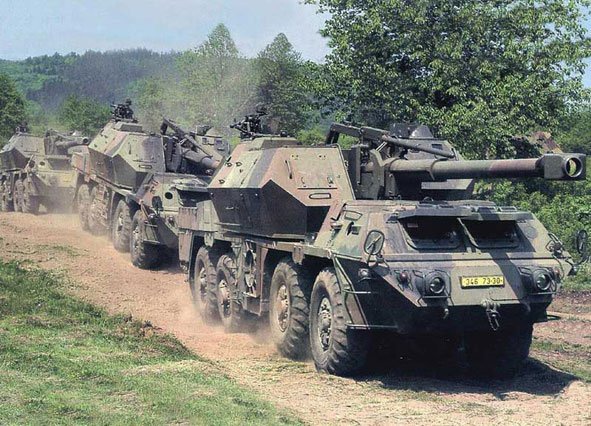 Russian self-propelled artillery systems in Ukraine 
Since the signing of the Minsk Agreement, the militants of "DNR" and "LNR" supported by Russian regular troops seized 500 square kilometers of Ukrainian territory.
This was announced by the Ukrainian Foreign Ministry spokesman Yevhen Perebiynis during Channel 5 TV broadcast.
"Starting on the first day of the signing of the Minsk Agreement, Russia began to break its terms: 500 square kilometers were added to the territory controlled by the militants. Now they want the [Donetsk] airport, and the efforts of the Russian armed forces are focused to further expand this territory," – he said.
According to Perebiynis, Russia has deployed such destabilize effort in order to achieve the greatest displacement of the demarcation line [from the state border] during the talks in Berlin and possible presidential talks in Astana.
In addition, the recent statements by Russia (in particular, "Putin's letter") were intended to lull the vigilance of the international community on the eve of the January 19 meeting of the Council of EU foreign ministers, Perebeynis added.
Tags: Diplomacy, Donbas, Donbas war (2014-present), Russia