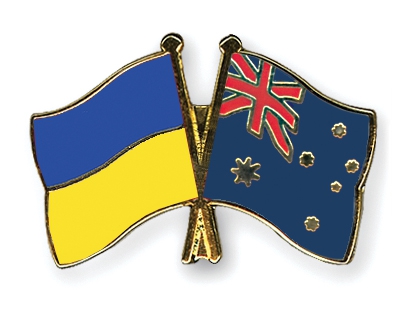 Australia is willing to provide assistance to the regions of the Donbas affected by the actions of militants
President of Ukraine Petro Poroshenko had a phone conversation with Prime Minister of Australia Tony Abbott. The Australian Prime Minister expressed gratitude to Ukraine and personally to the President for the assistance that Ukraine gave in the course of the international investigation of Malaysia Airlines aircraft tragedy which ended up with 38 Australian citizens dead.

Tony Abbott emphasized that Australia was very concerned about the events in Ukraine and understood that the conflict in the Donbas had been provoked from outside. Petro Poroshenko offered to enhance comprehensive contacts between the countries and open the Embassy of Australia in Ukraine. Tony Abbott supported the given initiative and informed that the Embassy of Australia in Ukraine would be established in the nearest time.

RESPONSE FROM AUSTRALIAN FEDERATION OF UKRAINIAN ORGANISATIONS

The Australian Federation of Ukrainian Organisations (AFUO) welcomes with great delight the discussion between President of Ukraine Petro Poroshenko and Australia's Prime Minister Tony Abbott to establish an Australian Embassy in Ukraine. "This move would strengthen our bilateral position, open doors for enhanced economic, social, educational and other spheres of cooperation.

There are many opportunities for both countries to benefit from a stronger partnership" AFUO Chairman Stefan Romaniw said. At present the AFUO is undertaking discussions with business concerns in Ukraine and Australia to examine the potential for opening up the cattle trade between the two countries.

Ukraine has been interested in importing cattle from Australia for number of years. Putin's decisions to impose sanctions on Australia has now created a new opportunity for Ukraine. The AFUO will continue to have discussions with the Australian Government and strongly urge it to open an Embassy in Kyiv. The AFUO acknowledges the strong uncompromising position in support of Ukraine by the Prime Minister Tony Abbott, Minister for Foreign Affairs Julie Bishop. 

"They have both shown their statesmanship on the international stage, " Mr Romaniw said

We also thank the Federal Opposition for their support in ensuring a strong bi partisan position in thwarting Putin's expansionist plans. Mr Romaniw will travel to Ukraine next week to hold further discussions and also to visit defence training sites and inspect humanitarian – medical and first aid programs being funded and supported by Australia's Ukrainian and broader communities though it U-HELP program.
Source: AFUO media release
Tags: International, Malaysia Airlines flight MH17, Petro Poroshenko, Politics