On 17 December 2015 Russian president gave an annual Q&A press conference. As usual, his speech contained manipulations and self-controversies. Here's a guide to Putin's 2015 newspeak.
1. Russia never denied its military presence in Ukraine
17 December 2015: "We never said there were not people there who were carrying out certain tasks, including in the military sphere. But that does not mean there are Russian (regular) troops there, feel the difference."
Wait wait. Really? Let's set our time machine to 17 April 2014 when Putin held a previous annual press conference. This is when he claimed that there were no Russian military in the Donbas:
17 April 2014: "This is nonsense. There are no Russian armed forces anywhere in the east of Ukraine. There are neither special forces nor instructors. All these people are local citizens," Putin said.
A similar situation happened with the Crimean "little green men." In spring of 2014 there was no Russian army in the occupied peninsula, in spring of 2015, magically, they happen to have been there led by Putin himself.
4 March 2014, press conference: Q: But were they Russian soldiers or not? Putin: Those were local self-defence units… we did not [take part in training Crimean self-defence forces].
9 March 2015, in the film Crimea. Return to the motherland: "We are forced to begin the work to bring Crimea back into Russia," – speaking to government officials in the Kremlin after Yanukovych fled from Ukraine. 
Maybe the Russian president thinks that he can keep lying unpunished. But a very detailed report on Russian war crimes in Ukraine is heading to Hague.
2. Türkiye tried to lick America in a particular place
For Putin, Türkiye is the new Ukraine. Meaning, anything that's happening there is now due to American will, and the current government is the first target of Kiselyov propaganda.
"If someone in the Turkish leadership tried to lick the Americans in a particular place, I'm not sure the Americans would need that… I'm not saying its good or bad, but I think the current leadership of Türkiye need to show the Americans and Europeans that they're Islamizing the country but that we're nice Islamists. To paraphrase Reagan, we're Islamists but we're your Islamists."
No wonder: over a month ago Ankara happened to be the first world player to make Moscow play the international rules. After numerous airspace violations by a Russian "peaceful fighter jet," Türkiye did what it had to: protected its sovereign territory.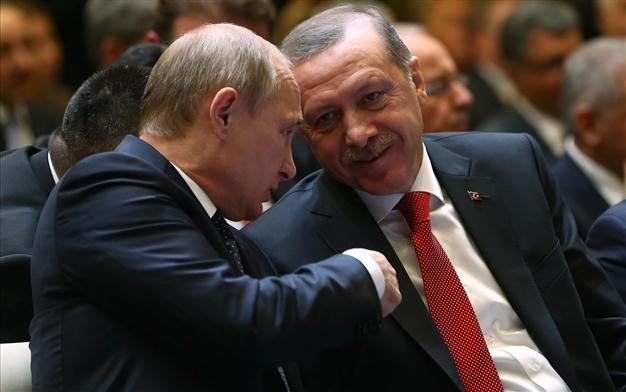 3. Blatter deservers Nobel Peace Prize
Whom Putin praises, is Sepp Blatter. "Sepp Blatter… is an inspiring man who has done a great deal for world football… He deserves a Nobel Peace Prize."
Blatter is under criminal investigation in Switzerland over a two million Swiss francs ($2 million/1.8 million euros) payment made to Platini in 2011. While both men said the payment was for work carried out by Mr. Platini for Fifa between 1998 and 2002, there was no contract and no record of the payment in Fifa's accounts. Both Blatter and Plattini are now suspended from world football.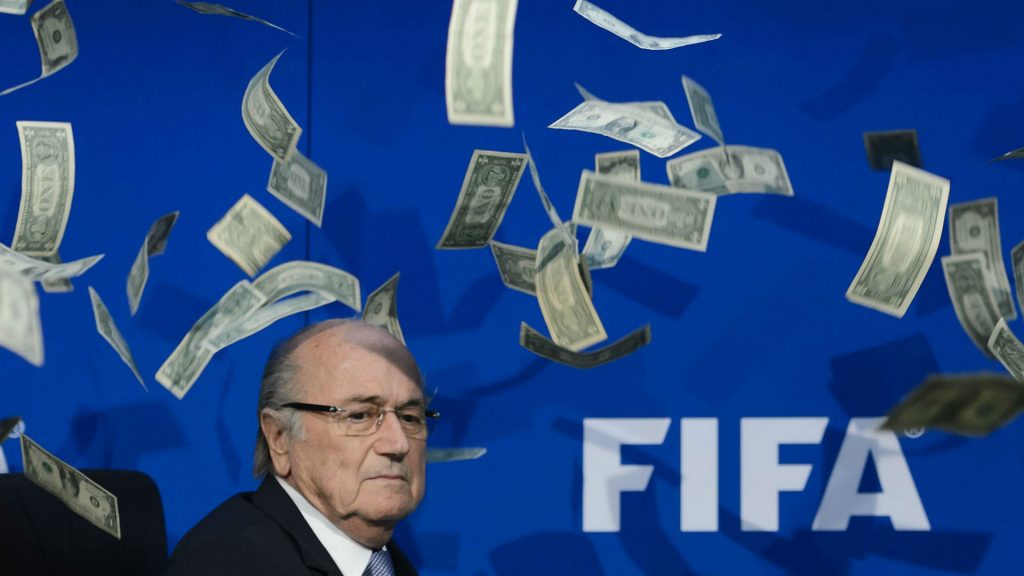 4. Syria is the best training for Russian army
"This doesn't put any significant (pressure) on the budget … It's hard to imagine better training. We can conduct training for quite a long time there without significant damage to our budget."
"We will carry out air strikes and support Syrian army offensives for as long as the Syrian army carries them out."
While for Putin Syria seems like a perfect toy soldiers battlefield, hundreds of Syrian civilians die for real, as well as Russian soldiers. In September only, Russian airstrikes on Syria have killed over 400 civilians, at least 90 of which were children. While Moscow declares ISIS to be its target, a lion's share of its bombs fall on schools, hospitals and markets.
Recent information about up to dozen Russian contract soldiers killed in Syria was left unanswered by the Russian Defence Ministry.
5. Russia's economic crisis is over
"Our economy depends on oil and gas prices, we expected Brent to be worth $100 per barrel, but then it was $50, but this was an optimistic prediction too, our forecasts have to be amended again."
"GDP is falling, inflation is 12.3%, incomes, investment are falling too but the peak of the economic crisis is over."
While Putin's show in front of the journalists seems to be neat and glamorous, the real state of Russia's economy does not. The experts believe, that it hasn't yet reached the bottom "with retail sales,  unemployment and industrial production coming worse than expected" in November.
The extension of European economic sanctions for another half year coincided with oil prices hitting their eleven-year minimum, with the forecasts for 2016 as only $20 for a barrel, leaving Putin's words about future economical rise to be not more than a mantra.