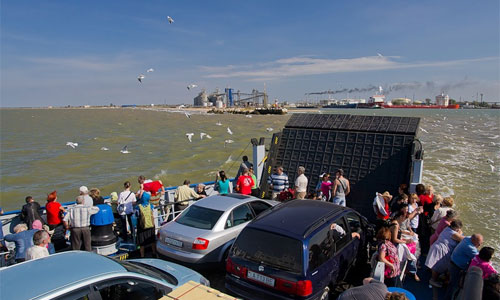 A woman who tried to take cuts in line was beaten up at the Kerch ferry. According to kerch.com.ru, after the conflict with other travelers the woman was taken to the medical point with a head injury in an ambulance, reports gazeta.ru.
According to the publication, there have been previous clashes among the drivers unwilling to stand in the line for the ferry for hours, however they all ended with verbal disagreements. Meanwhile, despite he presence of the police and traffic police at the "Krym" port, the drivers waiting for the ferry control the situation themselves by thoroughly checking the documents of subsidy-privy citizens.
Earlier the "Universal Transportation Directory" reported that the line at the "Krym" port decreased to 1960 vehicles. The end of the line is located in the residential areas of Kerch and aggravates the transportation situation in the city.
---
Source: Krymr
Translated by Mariya Shcherbinina