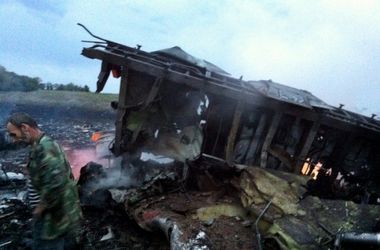 Valentyn Nalyvaichenko, head of the Security Service of Ukraine (SBU), said that international experts have begun to examine evidence on Russia's planned attack on an Aeroflot airliner above Ukraine. He discussed the matter Friday, August 8, on the Shuster Live broadcast.
According to Nalyvaichenko, the SBU has sufficient evidence of the plot, including satellite imagery and witness accounts.
"We have released the data. Everything that our investigation had at our disposal, we have given to the international experts and international organizations, who have fully acknowledged this evidence base and have begun to work," he said.
According to Nalyvaichenko, a huge cynical pretext for the invasion of Ukrainian territory was being prepared, and the threat of such an operation remains.
"Plans for the invasion, based on the placement of Russian troops and the quantity of the military equipment that is being supplied, has not disappeared," he said.
As previously reported, the SBU claims it has evidence that secret services of the Russian Federation had planned to shoot down an Aeroflot airliner, flight AFL-2074, filled with Russian vacationers on their way to Cyprus to justify an invasion of Ukraine, but instead shot down the Malaysia flight MH-17 by mistake because the "Buk" surface-to-air missile system was delivered to the wrong location by Russians unfamiliar with the area.
On August 6, the Prime Minister of the Netherlands, Mark Rutte, announced that work at the site of the Malaysia Airlines crash in the Donetsk Oblast has been suspended due to the worsening security situation faced by the investigative team.
Prepared by Anna Mostovych
Sources:
Segodnya.ua
,
Pravda
Tags: Malaysia Airlines crash, News, SBU