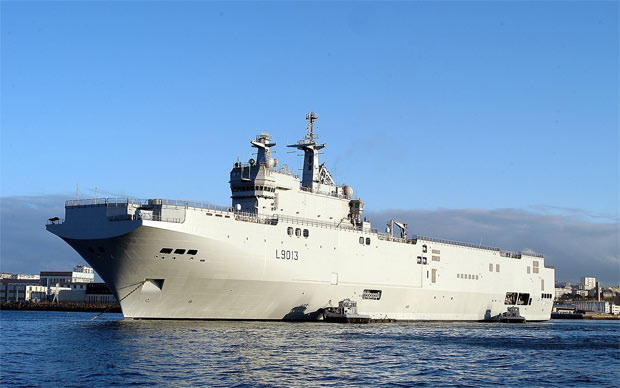 Ukraine has suspended any cooperation with Russia in the defense sector and is asking Europe to do the same, Prime Minister Arseniy Yatseniuk said at a press briefing, August 8, following a closed meeting of the government, reports Ukrainska Pravda.
"Specifically, I'm appealing to our European partners. Weapons must not be supplied to countries that will then use them against democratic and independent states," he said.
Yatseniuk emphasized that the European Union must reach that decision for reasons of its own security, "Otherwise these weapons will eventually be turned against the West," he said.
In July, the EU decided to impose economic sanctions on Russia, which include a ban on the sale of military equipment. However, these economic restrictions do not apply to previously concluded contracts.
This last point was added at the insistence of France, which wants to execute a contract to build two Mistral helicopter carriers for the Russian Navy.
Ukrainians believe the Mistral ships pose the greatest threat to the countries on the Black Sea and to the Baltic states.
Tags: EU, News, Russia's confrontation with the West, Russian agents of influence, Russian military threat, Russian Navy, Useful idiots, Yatseniuk