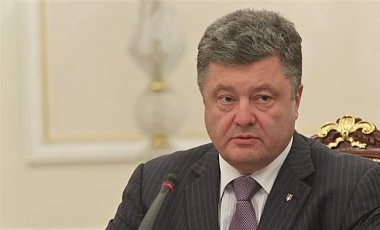 The Presidential Administration and the Cabinet of Ministers are ready to submit a bill on the Anti-Corruption Bureau to the Verkhovna Rada. The announcement was made by the President of Ukraine, Petro Poroshenko, during the inaugural meeting of the National Council on Reform.
"We need to move as quickly as possible to approve anti-corruption strategy and the law on the Anti-Corruption Bureau. I am glad that the government has cooperated with us to complete these projects and is ready to present them before Parliament in the very near future." stated Poroshenko.
He also added that it is a good idea to create temporary non-departmental agencies for the implementation of reforms as no system is able to change itself. It can adapt to new conditions and mimic reform, but it holds on tightly to self-preservation mechanisms.
"Widespread and deeply-rooted interests do not allow tax authorities to effectively reform the tax system. The Ministry of Health is not able to change the health care system. A corrupt judiciary will never be able to set just and fair trials." said Poroshenko.
Translated by Chrisitne Chraibi
Source: news.liga.net
Tags: News, Politics, Ukraine, Verkhovna Rada