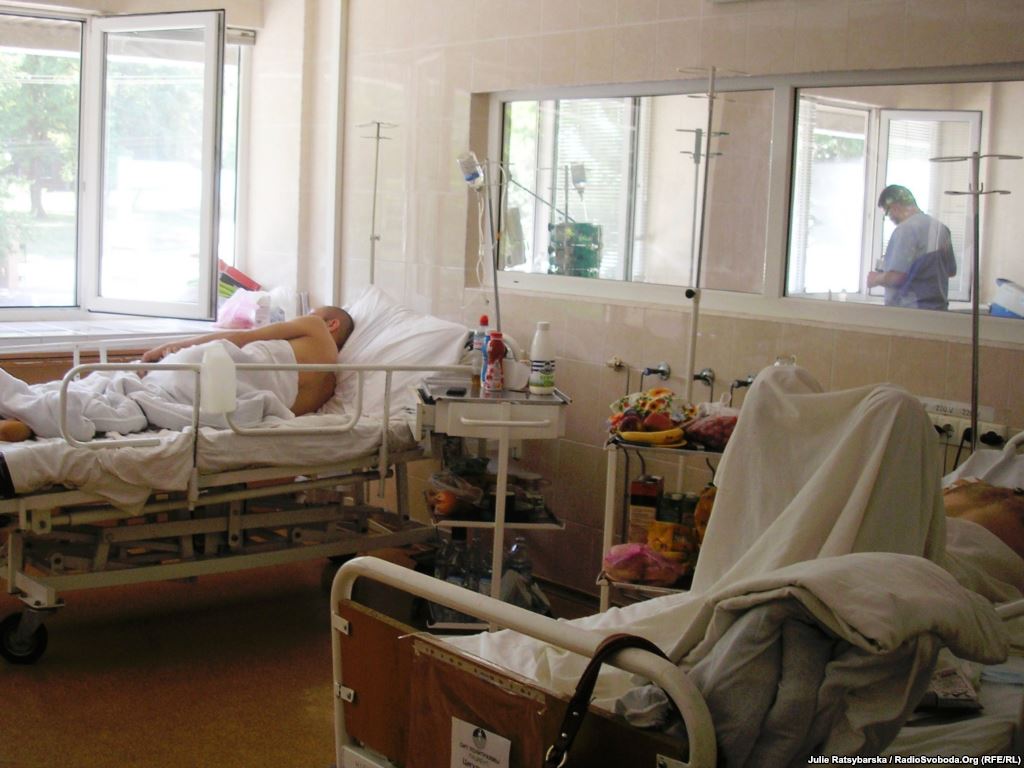 On August 6 at 5.50 AM, two servicemen who were severely wounded in the ATO zone were sent to Latvia from the Dnipropetrovsk International Airport to follow medical treatment, the press-service of the Dnipropetrovsk Regional Administration informed the UNN News Agency. Two servicemen, Ivan Reshetniak and Oleksandr Chaikovskyi, left for treatment.

"The opportunity for this treatment has emerged as a result of agreements made between the Dnipropetrovsk Regional Administration and the governing body of Latvia. This country has become the first one to respond and organize medical treatment for our injured," states the report.

On July 17, the Minister of Foreign Affairs of the republic of Latvia, Edgars Rinkēvičs, paid a visit to the Dnipropetrovsk Regional Administration. In the course of the meeting, the Minister declared that Latvia is ready to receive injured servicemen from the ATO zone for treatment. 
Earlier, the "Information Resistance" group reported that militants and Russian soldiers are shelling the positions of the ATO forces.
Source:
sprotyv.info
, translated by Dasha Darchuk, edited by Alya Shandra (c) Rafael Brzęczyszczykiewicz