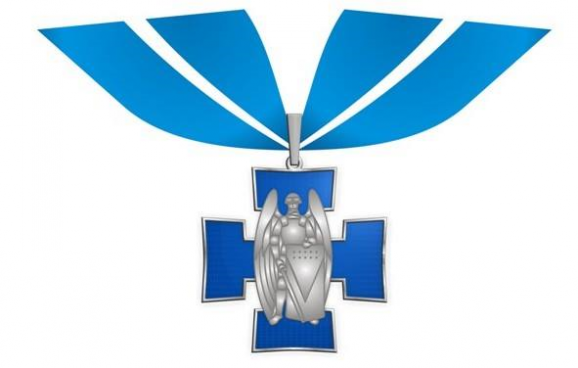 The Ministry of Culture announced the winners of the nationwide contest for a sketch of the Order of Heroes of the Heavenly Hundred.
The first place was awarded to Taras Vozniak and Kostiantyn Kovalyshyn from Lviv, according to the Ministry's webpage.
Second place was awarded to Oleksandr Solov and Alevtyna Nesina-Inkova from Kyiv.
The third place was awarded to Oleksiy Rudenko from Kyiv.
Source:
espreso.tv
, translated by Alya Shandra
Tags: EuroMaidan, heaven's hundred