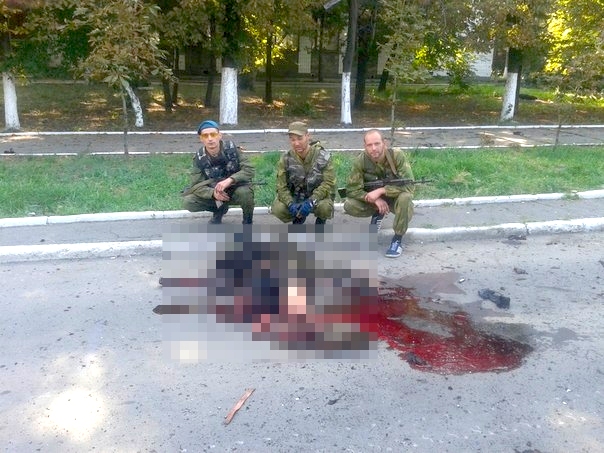 A Russian soldier fighting in a terrorist group in eastern Ukraine has posted photos and video of himself online, documenting his victims among the Ukrainian military. The man, Dmitry Gritsyuk, is from St. Petersburg and based on his history of photographs, is a member of the Russian armed forces.
Gritsyuk, whose cached VK profile can be viewed here, recently began posting photos and videos of Ukrainian soldiers who were killed in action by his unit. He and his comrades posed next to dead bodies as trophy kills, and filmed the gory wreckage of a burned out BMD. In all of the photos he has posted online, unlike most insurgents, he consistently wears the officially issued Russian camo BDU, as the 'Green Men' did in Crimea.
Because of the gory and graphic nature of the video, we'll link to it here without embedding it.
Tags: Donbas, Donbas war (2014-present), exposed on social media, Featured, VK