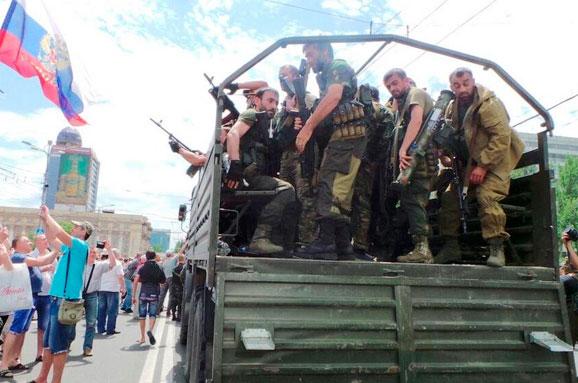 One of Ramzan Kadyrov's military units from Chechnya sent to fight for Putin in his hybrid war against Ukraine in the Donbas. Russia-occupied Donetsk, Ukraine, 2014 
46 militants from the Caucasus have surrendered to ATO forces, the volunteer battallion Donbas wrote on its FB page, reports Espreso.tv.
"Today's summary – 46 Caucasus nationals have voluntarily surrendered. By preliminary data – all of them are from the Chechen republic," the battalion's representatives noted.
The soldiers also inform that Horlivka at present is under the caring supervision of the best paratroopers in the world."
Source:
espreso.tv
, translated by Alya Shandra