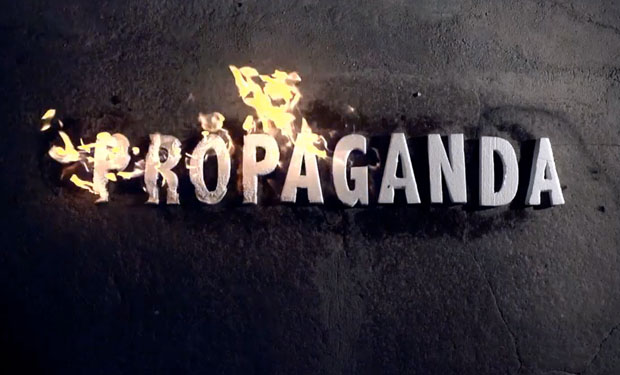 by Kateryna Kotenko, member of the Ukrainian National Council for TV and Radio Broadcasting
It is no secret that Russia is leading a hybrid war against Ukraine. It is being fought on various fronts and various levels – in the military, diplomatic, cyberspace dimensions. Its integral part is information and psychological warfare.
Everyone knew that from time to time our strategic parter is carrying out information campaigns and operations. Sometimes it was called information war. However, nobody could even imagine that we are not just dealing with a powerful propaganda machine. We are dealing with a new informational matrix, which is not only producing a hateful worldview but creating a new reality.
Within only half a year it changed the basis of consciousness of Russians and part of the Ukrainian population. It is difficult to imagine, but between two-thirds and three-fourths of Russian support aggression and war against Ukraine, the murder of Ukrainians and annex of Ukrainian territory.
Could we have imagined, even several months ago, a war in Donbas: murder, torture, kidnapping, Russian mercenaries, Russian weapons… But information became the Russians' main weapon. Or rather, its distortion – we have seen staged reports for the first time, industrial-scale lies.
The power of information war is such that we almost feel it on a physical level. It turned some mass media into a weapon of mass destruction.
The reason is the fact that the grounds for this information war was very well prepared. A new humanitarian, even civilizational, space has been created in Ukraine. I am not just talking about news. I am talking about TV series, movies, books – all of them have been a preparation for the possible fratricidal war.
This is why the National Council for TV and Radio Broadcasting is forced to make daily addresses to the cable operators with the demand to stop broadcasting the temporarily prohibited Russian TV channels which have turned into the primary means of aggression against Ukraine. We are being accused of the undemocratic nature of such a step. Accused by those who are implementing or approving totalitarian means of fighting against those who think differently. However, can society let a murderer or criminal walk free? The criminal has to be isolated.
We understood the rightness of this step when the poisonous wave of Russian propaganda full engulfed some regions of Donbas. It cannot be called anything other than information genocide.
The state has all the opportunities to strictly control information space. However such an approach would already be a fiasco in itself.
We do not want to win at any cost: neither in the military op, nor in the information space. This is why we should not react when they accuse us of losing the information war. We are not waging information war against Russia. We are trying to preserve ourselves, our right to be ourselves.
We are not going to turn into a clone of the Russian propaganda machine. However we need the help of society.
We can only withstand the propaganda machine together – state and society. In the end, we all need a strong democratic independent Ukraine.
Which is why new times are making new demands. Including those towards the media space. These new demands are information hygiene rules of sorts. By adhering to them we will be able to preserve peace and tranquility in the country:
Don't become mouthpieces for world views that are unfriendly towards Ukraine. It is akin to radiation – we don't notice it until a certain moment. And then the body starts dying.
Don't spread unreliable data, lies or professional propaganda production.
Don't give the floor to terrorists and separatists. Today information is a weapon, and by doing so you are de-facto opening the fortress gate to the enemy army.
Debunk lies.
Don't become the enemy's eyes – any information that poses a threat for our soldiers should not be shared in info space.
Unite your efforts and resources to protect the Ukrainian information space. We are fighting an enemy with almost unlimited opportunities, compared to us.
I would like to emphasizes that I am not talking about censure or self-censure. I am talking about responsibility – both professional and civil. Human, finally. Because we have to remember that today a word and a video can kill. Literally.
Source: Blogs.Pravda
Translated by Mariya Shcherbinina
Tags: Russian propaganda, Ukrainian TV