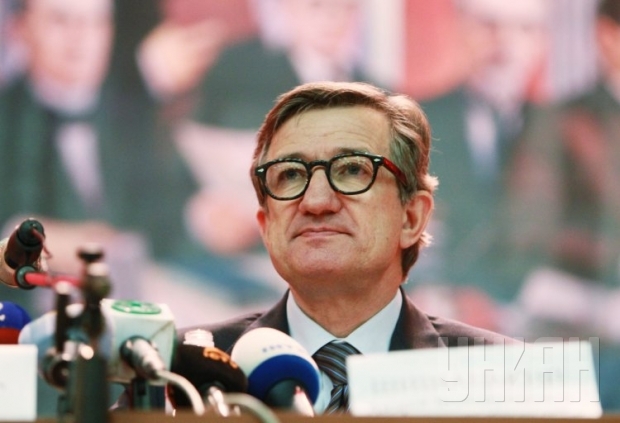 The militants from the "Donetsk People's Republic" (DPR) are interfering with the international investigation into the  crash of the Malaysian passenger jet at Torez, the governor of the Donetsk Oblast State Administration Serhiy Taruta said in an official statement posted on the oblast website, as reported by Ukrainska Pravda, July 18.
"The gunmen are hampering the work of Ukrainian specialists at the crash site and have announced their desire to transfer the 'black boxes' and bodies of victims to Russia," Taruta said.
"In this regard I call on the parties of the Geneva process (Russia, USA, and the EU), the United Nations, the OSCE, and all international organizations to force the DPR to create a corridor for delivering all necessary equipment and personnel to the crash site," Taruta said.
"Additionally, it is necessary to create a 30 km safety zone around the site and to establish a ceasefire. The site of the tragedy must  be accessible and free of weapons," he said.
According to Taruta, until this is done it "will be impossible to say the investigation is open and objective. The behavior of the DPR should be seen as an attempt to obstruct justice and conceal evidence," he said.
Prime Minister Arseniy Yatseniuk, while opening a teleconference with regional leaders on Friday, July 18, also said that the commission of inquiry is unable to access the crash site of the downed airliner.
"Right now these thugs are not allowing our national agencies investigating the crash to enter the crash site," he said, as quoted by Interfax-Ukraine.
"We're trying to do everything through law enforcement agencies and the OSCE to ensure that a national commission investigating this tragedy is able to come to the scene of the crash," he said.
Yatseniuk is calling for an international investigation into the crash of the Malaysian airliner in the Donbas.
"We began an independent investigation and have appealed to the governments of various countries to conduct an international investigation into this terrible tragedy, which is undoubtedly a terrorist act," he said. "We appeal to all appropriate governments to help Ukraine in the investigation of this terrorist attack, to establish the place of the launch (of the missile), and to establish responsibility of other countries in the terrorist attack."
Yatseniuk emphasized that Ukraine's government would act "only within the framework of international law. We will collect all the evidence, we will conduct all the examinations, we will enlist the international community. "
"The world must know the real names of the criminals, and the world must know the countries — or rather the country — that supports these thugs," Yatesniuk said.
Translation: Anna Mostovych
Source: Pravda