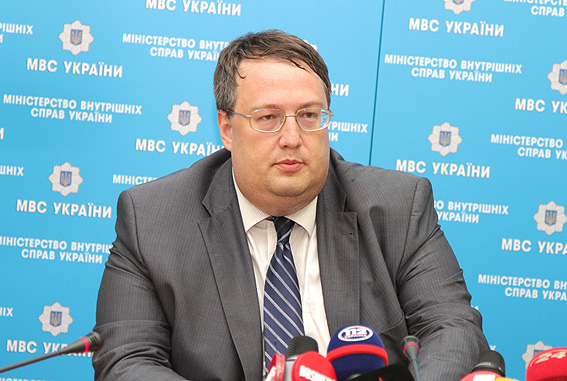 The Ministry of Internal Affairs of Ukraine wants to ban entry into Ukraine and the EU countries of Konstantin Ernst, general director of Channel One ( Russia's largest state-controlled national television network — Ed.), and an additional 300 Russian journalists.
"The MIA of Ukraine is asking the Ministry of Foreign Affairs of Ukraine to appeal to the European Union to review these journalists and to issue entry bans, so that at least in this fashion Europe also demonstrates that it is against this type of propaganda lies," said Anton Herashchenko, aide to Ukraine's interior minister, at a press briefing in Kyiv, Monday, July 14, reports Interfax-Ukraine.
Konstantin Ernst with Vladimir Putin
Herashchenko said the Ministry of Internal Affairs has identified the woman who told Russian TV channels about atrocities allegedly committed by Ukrainian soldiers. According to Herashchenko, this woman goes by the name of Halyna Ostapenko (Pyshniak), leads an asocial life, and was deliberately used to discredit the Ukrainian military.
"The goal of broadcasting these spots begins with the problem of finding hirelings," he said, explaining that these TV subjects are chosen specifically to generate hatred among Russians for Ukrainians and therefore increase the number of people willing to become mercenaries in the battles in eastern Ukraine.
Herashchenko reported that the MIA is establishing the whereabouts of this woman, but thinks she is probably in Russia.
Interfax-Ukraine

Translation: Anna Mostovych